Best Mark Mystery Shopping Jobs
Best Mark is a mystery shopping and market research company based out of Minneapolis, Minnesota. It was developed in 1986 and has since grown to be a well-known leader in the mystery shopping and market research industry.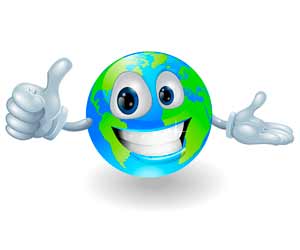 Best Mark is known for its high quality product with businesses and for being a user-friendly company to work for as a mystery shopper. Best Mark works consistently with small businesses as well as Fortune 500 companies to provide companies with seamless market research data each year. Currently employing around 150 corporate staff and thousands of mystery shoppers in the United States, Best Mark's work force all told comes in at over 80,000 employees. Boasting over 500,000 mystery shops each year, Best Mark is a leader in the market research industry.
Best Mark mystery shoppers will end up working in a variety of different industries. The companies that Best Mark provides shoppers include restaurants, travel agencies, automotive services, banks and retail establishments. As a shopper for Best Mark there are a wide array of places to enjoy your work as a "secret" shopper. Mystery shoppers for Best Mark typically consider their work supplemental as opposed to work that will provide a full or steady part-time income. Nevertheless, mystery shoppers who work for Best Mark work with some of the best companies in the world and can earn excellent supplemental incomes as a mystery shopper. To become a mystery shopper with Best Mark, you can apply online. Best Mark does have some employment guidelines such as age – all Best Mark mystery shoppers must be 21 years of age. In addition to specific skills that are required of their shoppers. Skills such as being a detailed oriented person, organized and timely, are just a few of the characteristics Best Mark looks for in future mystery shoppers.
After applying online a Best Mark representative will call or email you to answer any further questions about the employment and to complete the interview and sign up process. Training is free and a great deal of the communication with the company regarding future shops, payments and schedules is done online. As such, all shoppers must have Internet access in their home or at a place that is easily accessible. Best Mark does not pay employees through PayPal but does pay in cash reimbursements or mailed checks after shops and shop evaluations are complete. If you're interested in working a job that provides you some extra money doing something you already love then consider becoming a mystery shopper for Best Mark.