IntelliShop
IntelliShop is a mystery shopping and market research company that provides businesses with professional market research through its mystery shopping and market research techniques. IntelliShop boasts complete customer service research assistance via telephone evaluations, on site audits, mystery shopping, satisfaction surveys, and call programs. The evaluation reports and web-based reporting system that IntelliShop uses combines all the reports and data supplied by mystery shoppers in a way that IntelliShop customers can easily access and understand. They are widely known as one of the largest mystery shopping providers and market research businesses in the United States and within the mystery shopping industry.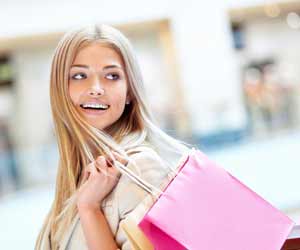 IntelliShop has been a strong leader in the industry to combat scams against mystery shoppers that weaken the industry. Working hand in hand with the MSPA, where the president of IntelliShop serves on the Board of Directors, the MSPA stopped a scam that had effectively stolen over $6 million dollars from perspective mystery shoppers in 2007 and 2008. IntelliShop takes a bold stance against identity theft, fake companies and scams in order to promote valid work as a mystery shopper. Because a large portion of the mystery shopping employment process takes place online and mystery shopping is a relatively new market research tool, it is important that the industry grows with strong credibility and under the leadership of businesses such as IntelliShop.
IntelliShop not only provides mystery shoppers with jobs but also provides businesses that are in need of mystery shoppers with well-trained employees. By acting as a broker of this kind, IntelliShop is an excellent place to find employment as a mystery shopper. It is a world-renowned business and well known by companies for market research purposes in the States. Working for IntelliShop is a viable work option to make extra money as a mystery shopper.
In order to become an IntelliShop mystery shopper all you have to do is apply online. There is an online form to answer regarding the process of becoming a mystery shopper and it represents the first step in working as a mystery shopper. Training, mystery shopping scam prevention, job listings and jobs themselves can all be found as an employed mystery shopper under IntelliShop. Shoppers have access to IntelliShop's online database where evaluations are sent after a shop is complete, where payments are recorded and new jobs organized and accessed. Most shoppers are sent to onsite evaluation jobs in their area or work from home doing over the phone mystery shopping. IntelliShop pays standard wage for all its mystery shoppers and all shoppers are paid through PayPal. Work is available based on client demand and location, so shoppers are encouraged to keep in contact with their IntelliShop coordinator and online system to be on the look out for new shops and job opportunities.
IntelliShop is a leader in the mystery shopping industry because of its high standards of quality. If you want to join the thousands who are enjoying supplemental incomes working a secret shopper job that they love, then think about becoming a mystery shopper for IntelliShop now.