Maritz Mystery Shopping and Market Research
Maritz is a well-known market research, communications and management company. With a large focus on mystery shopping and with headquarters in St. Louis, Canada, the UK, France, Spain and Germany, Maritz provides mystery shopping and market research jobs to people and businesses all over the world. After recently being ranked No.166 on Forbes list of the 500 largest Private Companies in the world, Maritz continues to bring motivational techniques, customer research, market research, increase customer loyalty and provide employees for businesses on a large scale. What started in 1894 as a watch manufacturing company is now a top of the line market research company with thousands of employees and affiliated customer businesses around the world.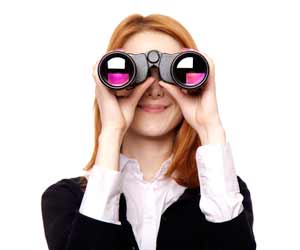 Virtual Customers is the division of Maritz dedicated entirely to mystery shopping and market research. Maritz Virtual Customers was developed in 1998 and is the largest market research company in the United States. Maritz Virtual Customers is also one of the largest 15 market research companies in the world and as you can probably imagine, their large fleet of employees and years of experience make them one of the most long-standing and professional employers to work under as a mystery shopper. While Maritz has affiliated businesses within 42 countries the best place to find mystery shopping jobs under Maritz is in the United States, Canada or the United Kingdom. These countries are the three places Maritz is the most developed and where the greatest number of jobs for mystery shoppers can be found.
The most common way to become a mystery shopper with Maritz Virtual Customers is to visit their company website. By selecting your country of residence you will be immediately connected to an employer profile. By filling out the information on the Maritz company page, you will be applying for information regarding mystery shopping and as a position as a mystery shopper with Maritz. If you are selected you will be contacted by a Maritz representative to discuss the employment process, training and to answer any other questions regarding the of a mystery shopper. This will also be the gateway to the comprehensive training process and more pertinent information regarding your employment as a mystery shopper for Maritz Virtual Customers.
Employees at Maritz earn standard wages for mystery shoppers. It is difficult to say how much you will earn as a mystery shopper because rates vary depending on how long you have been with the company, what type of mystery shopper or market researcher you are and what your experience is. Most shoppers however, make between $10-$12 an assignment with Maritz. Maritz Virtual Customers isn't only well known for its size and long standing professionalism within the field but also for the professionalism and timeliness it deals with its employees. Employees usually comment positively on how Maritz pays on time, accurately and is easy to work and communicate with.
Maritz Virtual Customers also has information regarding market research for businesses. They provide shoppers and a very in depth look at how a business' customers view the company and product. For more information as a business owner looking for market research analysis, check out the Maritz home page for more information.