Legal Secretary Jobs
One job that closely parallels that of a paralegal is a legal secretary. Legal secretaries are vital members of the legal team, although their duties are sometimes confused with that of paralegals. Paralegals perform substantive legal work (work that an attorney would perform in the absence of the paralegal), whereas legal secretaries typically have responsibilities that are clerical and administrative in nature. Legal secretaries work in much the same office environments as paralegals do, including law firms, non-profit organizations, government offices, and corporate legal departments. See the non-profit jobs section of JobMonkey, too.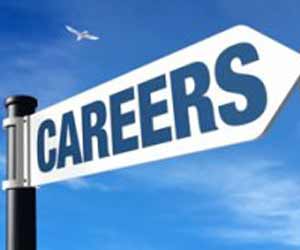 Many legal secretaries do a tremendous amount of dictation, which involves typing letters and legal documents composed by their supervising attorneys, and sometimes by paralegals. Legal secretaries must be proficient in legal terminology, civil procedure, local, and computer word processing programs. They must also be skilled organizers and multi-taskers, as the duties of answering the phone, scheduling appointments, setting court hearings, opening files, calendaring important dates, and filing paperwork often fall to them. Because they often file documents with the court, knowledge of local, state, and federal filing rules, including electronic filing, is vital for a legal secretary.
Legal secretaries obtain their training in a variety of ways, including vocational training, legal secretary certificate programs, undergraduate degree programs, and specialized training that teaches them the language of the profession. These programs can be either onsite or online. Some legal secretaries also gain experience through on-the-job training, just as paralegals did in the early days of the profession.
As with paralegals, certification for legal secretaries is optional, and a license is not required. Legal secretaries who wish to challenge themselves and increase their chances for advancement may take the Accredited Legal Secretary Certification exam administered by the National Association for Legal Secretaries (NALS) and earn the Accredited Legal Secretary (ALS) distinction.
Legal Secretary Pay
Here are the latest salary figures from Glassdoor: