How To Start Your Own Real Estate Brokerage
If you find yourself a successful real estate agent after a few years of working for a broker, you may want to become a licensed real estate broker yourself and either operate as an associate broker or open your own business.
First you may need to take your brokers exam and get a brokers license (a few states have one license for both salespeople and brokers so check with your real estate commission if you aren't clear on your state's system). Your state may require additional classes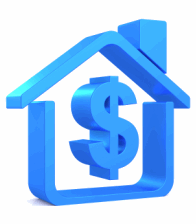 such as office management, advanced contract law, appraisals and finance. Anything that was on the salesperson exam is fair game for the broker's exam, so don't forget to review your old study materials as you prepare.
Associate brokers are licensed brokers who choose to work under another broker. They may have more management duties or even run a branch of the company. Some organizations have several associate brokers.
The other route is to open your own business. Real estate agents typically have strong leadership skills and initiative and thus make terrific business owners. You can either buy an existing business or start one from scratch, working from your office as a one-man company. Imagine being able to keep 100% of your real estate commission!