English Teaching Jobs Abroad
There are many ways people experience foreign cultures. Usually, they do so by taking a vacation in another country, or simply by reading about it in a book or watching a movie. But the only real way to truly understand what a foreign land and its people are all about is to live there and get to know these people on a personal level. If you are interested in taking a daring leap to experience the ways of life of other people on our planet, then working as an English teacher is an excellent way to pursue this rewarding and fulfilling path.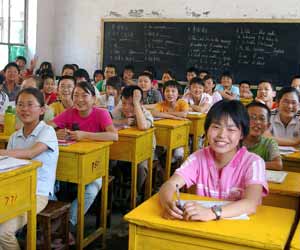 In this section of JobMonkey, we'll show you how to get the training you need to help you obtain the job of a lifetime working in a foreign land. We'll also tell you a lot about foreign cultures and customs so that you'll know what to expect.
Here we cover three very different areas:
Although the only way to really understand life in these faraway places is to actually be there, JobMonkey can still help you prepare so at least you won't be too surprised when you arrive.
When you're ready to search for a job check the JobMonkey Job Center for new listings.