Finding English Teacher Jobs in South Korea
South Korea has become one of the best places to teach English. Competition for jobs is still minimal, and the government makes it relatively easy for foreigners to get settled and start working. You may be able to find a job before going, but most people have no problem at all finding work soon after arriving.
Teachers in South Korea are expected to be professional, prepared, and enthusiastic. Students are eager and have quite a high regard for Westerners and for the English language. English class is a time for professional and social self-improvement. South Koreans tend to be very outgoing and fun-loving people. They are excellent students who aren't afraid to jump in and give it their best. English education starts in fifth grade, so most high school graduates are looking to improve their conversational skills.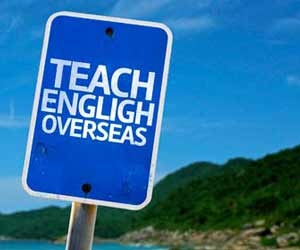 Their desire to learn conversational English revolves around university entrance exams, company promotions, and international commerce.
Korean wages are comparable to those in Japan, income taxes are minimal, and the cost of living is low, so you'll definitely save a fair amount of cash. Most teachers report saving over US$1,500 each month while enjoying a relaxed and entertaining lifestyle. The going rate for private tutoring is up to US$40-50 per hour, but it's quite common to make more. Setting up house can be quite pricey, with move-in costs as high as six months' rent (for which you'll be reimbursed in the end), so you should take between US$2,500 and $3,000 with you.
If you're prone to homesickness, South Korea may be a good place for you since there is a large American military presence there (patrolling the Demilitarized Zone). American radio, television, and familiar fast-food restaurants are other reminders of the Western lifestyle.
Korea has a rich tradition of culture and history, so it's a great place to learn about Asian traditions and customs. If you're looking for a way to experience a foreign culture and make money without too much hassle, South Korea is a safe choice.
It's less formal than Japan and not quite as chaotic as Taiwan.
South Koreans are chasing their economic dream in full force. English has become a major tool for their international business success.
An increasing number of Westerners consider South Korea an ideal spot to teach English. The students are eager, Western teachers are still highly appreciated, and it's easier to find a really good job since the market isn't as saturated as Japan's. It's fairly easy to save cash if you don't binge on travel, shopping, and entertainment.
Most schools in Korea now require that you have a college degree and that you submit a resume and photo. If you can't interview by phone or in person, send video of yourself speaking – or a link to YouTube video of you doing the same. You might not be required to do this, but it could increase your chances of being hired.
KOTESOL
KOTESOL is an independent affiliate of TESOL that was formed by the English teaching community in Korea. Their role is to promote cultural understanding and to act as an information resource. There are chapters in Seoul, Taejon, Busan, Taegu, Gyongju, and Chongbuk province that hold monthly meetings and sponsor educational activities. Visit the website for more information.