Do you enjoy food? What did you eat today? Did you make your own meal or did you eat at a restaurant? Do you ever wonder where the food you eat comes from? Are you curious about careers in the food niche? It's time to learn about the world's top culinary careers.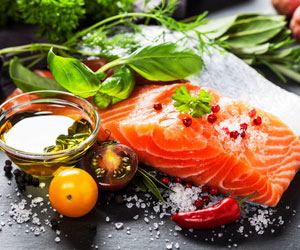 The world of food is big business. The US food and beverage industry is a multi-billion dollar niche that employs all sorts of people. If you've ever wanted to work with food, it's time to explore the diverse world of culinary careers.
Culinary careers come in all shapes and sizes. Since everybody's got to eat, this niche is in demand. If you have a unique talent or drive to be successful in the food and beverage industry, then there's room for you to join an elite group of culinary professionals.
Learn More About Chef And Cooking Careers On JobMonkey.com
Millions of people make a living in the food and beverage industry. Whether you work on a farm, in the kitchen, or on the front lines at a restaurant, your hard work makes this industry operate smoothly. Plus, you make hungry tastebuds from all over the world very happy!
Let's take a look at some of the world's top culinary careers:
Restaurant Manager
Personal Chef
Pastry Chef
Caterer
Recipe Creator
Food Buyer
Food Scientist
All of these cool culinary careers are exciting options to pursue. Which ones appeal to you?
The best part of working in the food and beverage industry is that there are job opportunities everywhere. Google "restaurants" on your smartphone and you'll find an endless selection of potential employers. Restaurants, bars, cafeterias, coffee shops, hotels, fast food chains, food trucks, resorts, and other employers need people like you to create culinary masterpieces for hungry people. Are you up to the task?
Search For Food And Beverage Jobs Near You
If you want to break into this niche and find a job, the best thing you can do is to attend a culinary school that specializes in your favorite food niche. Study hard and perfect your culinary art form so that you can find jobs or start your own business.
The world needs talented people to become culinary geniuses. Learn the industry, master the skills, and explore the possibilities. Start your culinary career search on the JobMonkey JobCenter today.
See Also: