What does a journalist do? If you want to become a journalist, this is an important question to ask. Let's see if this post can give you the answer you're looking for.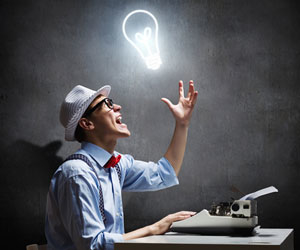 Let's start by defining the word journalism. The AmericanPressInstitute.org defines journalism as "the activity of gathering, assessing, creating, and presenting news and information." Google defines journalism as "the activity or profession of writing for newspapers, magazines, or news websites or preparing news to be broadcast." In short, journalism is the act of communicating information to the public via the media.
Search For Media/Journalism/Publish Jobs Right Now
A career in journalism means that you will be working in the world of media and communications. Popular journalistic outlets include radio, social media, blogs, websites, television, news channels, apps, magazines, and newspapers.
Typically journalists will specialize in a niche that's interesting to them. For example, you could be a journalist that focuses on sports, politics, arts & culture, crime, science, or business. It's your job to choose your niche and your medium.
So what does a journalist do a daily basis? There are lots of different options and it largely depends on your job title. Here are a few examples:
Photograph the state football championships for the local paper
Cover an ongoing scandal in a local community on the nightly news channel
Share the latest surfing news via social media for a prominent, niche blog
Write stories about the latest scientific research on climate change for a reputable magazine
Report on the latest political events in Washington DC for prime time news radio
Sounds fun, right? If you want to pursue a career in journalism, research different journalism jobs like:
News Reporter
Announcer
Editor
Publisher
Foreign Correspondent
Digital Content Writer
Photo Journalist
Brand Specialist
Events Commentator
Newspaper Author
Investigative Journalist
Which one of these career paths do you want to pursue? To break into the field of journalism, you'll need to:
Obtain a university degree in Journalism, Media, or Communications
Gain experience at smaller media outlets like a college newspaper or through a blog
Apply for internships
Find a mentor
Build your portfolio
Climb the journalism career ladder
Is a career in journalism right for you? Search and apply for journalism jobs on the JobMonkey JobCenter today.