Work at Home Jobs
Working from home is a dream come true for many people. It allows you the flexible schedule of working where and when you choose. It also means no commute to the office, no overbearing bosses and no requests for time off.
People who work from home commonly have no strict dress code or difficult work hours and they enjoy a work environment that sometimes includes weekdays off, multiple coffee breaks each day and an office with a couch. Working from home for many people allows them the comforts of home and freedom to work in a way that is much more liberal than their traditional office setting.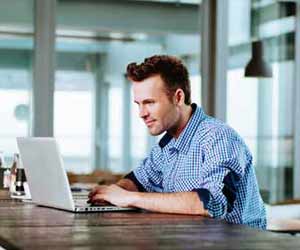 It also offers those who work from home time with their families and the independence to work in a way that best facilitates their life.
People start home-based businesses for many reasons. One of the largest reasons people work from home is to alleviate some of the stresses and inconveniences associated with office work. Also, people choose to work from home to maximize the time they want to spend with their families. Working from home allows thousands of people each year the flexibility of a perfect work schedule and provides them with a work environment that allows to be home when they want and need to be there.
People who work from home can be mothers, fathers, students, retirees or teachers. And the ways in which each of these different demographics works from home is different. Some people own their own businesses while others are just beginning. Some people work from home in a way that supplements another job or income and others work from home because of a disability or the specific nature of their work. Some of these at-home businesses begin out of a necessity while others begin out of a passion for doing something they love. Whatever the reason and whoever the person, thousands of people each year are turning their homes into offices when it comes to finding work.
In the following sections, we will look more closely at:
Also, learn the different demographics of people who work from home along with the reasons why some people choose to work from home. We will talk about time management in addition to the pros and cons that come along with working from home. We will examine some of the more popular venues that provide at-home work and also talk about that special group of people who start and run their own businesses.
With interviews from different business owners who have been successful in working from home, the information provided to you here will outline a large portion of what it takes and what is involved when it comes to working and being successful from home.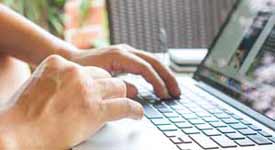 Why Work at Home?
Working from home is a great option if moving around is limited for you. Learn more below with these links.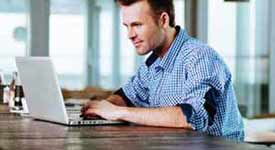 Industry Analysis
Working from home can be a great choice for some individuals, but not for others. Make sure it will work for you.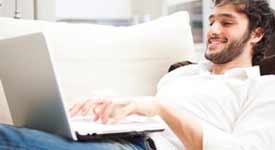 Types of Jobs
There are many jobs which can be performed from the comfort of your own home.