Alaska Salmon Fishing and Jobs Information
Salmon fisheries are the most important in Alaska, both in terms of the people employed and product value.
The annual harvest of Alaska Chinook, coho, wild sockeye salmon, chum, and pink salmon employs over 30,000 people every June, July, and August. The majority of those who go north to Alaska every summer work in a sector of the salmon fisheries.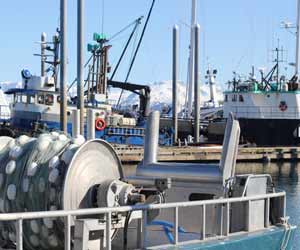 Alaska's salmon fisheries have had their share of ups and downs in the last few years. The state-wide commercial salmon harvests have both broken records and fallen short of expectations.
In reality, the price of fish or ex-vessel value has little to do with how much a processor can make, but it does have an impact on how much a deckhand can make.
There are five main types of salmon caught in Alaska waters. Learn about them on the next page.