Best Companies to Work For
Every year many companies are identified as being one of the Top Companies to Work For in the nation, or in the world. They could be the best in a particular city, a state, the nation, or even in another nation outside of the United States. Many countries produce such lists every year. No one doubts, however, that they would like to get a job at one of these prime companies.
Once such a list is made, people suddenly start flocking to the companies on the list with resumes in hand, hoping to be able to work there some day. In this section of JobMonkey, you'll find profiles of:
Here are some things that the Best Companies have in common that make them so desirable.
An Interest in Producing Employee Satisfaction
This is probably one of the best things that company leaders could develop in order to ensure a longer employee commitment to the company. When employees know that they are cared for, and when they believe that reasonable attempts are made to assist them where possible, this makes the employee feel wanted.
Some employers have regular meetings where the needs of the employees are discussed so that there might be a way given that will meet the problem before it becomes serious. Employees are encouraged to share their complaints and grievances, as well as suggestions for improvement with their supervisors, who will relate them to the higher-ups.
Making employees feel important to the employer makes them happy to be at work. This transforms it from a job to a mission. Value is then added to make them feel important by the benefits provided. Of course, small companies cannot do what the larger ones can, but all can make employees feel appreciated and respected.
The richest companies, such as Google, can afford to heap on their employees plenty of benefits – and the employees are happy for it. The desire to make the employees happy, of course, must start from the top.
Participation in Management Decisions
Feeling wanted and being heard is another important aspect of what makes a top company one of the best places to work. These companies usually encourage employee participation and recommendations in changes of the workplace environment. Not all decisions come from the top down – and they know it.
Empowering Employees to Do Their Job Better
Another common feature of a great place to work is that employers provide a way to invest in their employees, enabling them to do a better job. They carefully hire good people in the first place, create a team that is interesting in doing something good, and the company is willing to provide training to further develop that employee.
Spreading the Wealth to Benefit the Employee
Companies can add further value to their employees by being willing to share the wealth with them. This usually means that stock options are available, which encourages the employees to work even harder to help see that the company makes a profit. Once owners and employers have a genuine interest in letting the employees share in the profit, then most employees are willing to add the name – best company.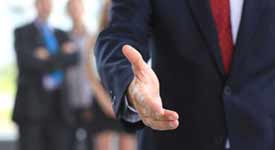 What to Look for in an Employer
Everyone should scrutinize their potential employers. These links will help you make an educated decision.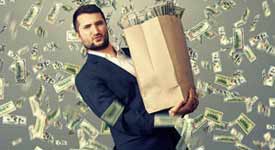 Jobs with Best Perks and Benefits
It is important to consider perks and benefits various employers offer before accepting a position. Learn more below.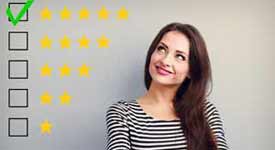 Best Companies to Work for
The following links encompass some of the best employers in the world in various industries.