Where to Search for the Best Jobs
Believe it: there really are some great employers! The trick is finding those companies and figuring out how to get a foot in their doors. Of course, everyone wants to work for an employer whose reputation precedes it, so this means competition is fierce. With an excellent resume and real experience, you may be able to get the job. Here are some ways that you can find those jobs with great companies.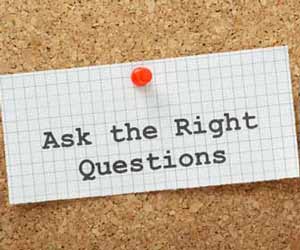 Search by Company
If you have a company in mind that you would like to work for, then you certainly want to watch the job boards for openings. Even better, though, would be to directly contact the HR person in charge of hiring and meet them personally. An impression can be made in just a minute or two that may start to open the door for you to work there, and don't forget to leave your well-honed resume.
Check the Lists Online
Many lists can now be found online with details concerning various great companies to work for. Perform searches for things like "best companies," "best employers," "top companies," and many similar terms. New lists come out from time to time and they will show you which companies are rated as being among the best in America. Other lists will even show you which ones are the best international great companies to work for if you would like to work abroad.
Some lists are even available that will show you which best companies have the best perks. Of course, Google has been at the top of the list for a long time now, but others are catching up and may even surpass their benefits.
Know Somebody
Knowing someone within the company can be a great help, too, especially if that someone is familiar with your abilities. Many best companies hire many employees on this basis, although not exclusively. This closeness and relationships based employment enables people to quickly be able to work together as teams and also reduces friction.
Stay Informed of Employment Trends
Employment trends change and so do the requirements for getting hired. Many companies are hiring based on an individual's ability to understand the social networks – especially if it is a hi-tech company. This means that you will have a Facebook page, know how to blog and Tweet, and understand what Digg and Technorati, etc. are – and actually use them.
In a day when finding any job can be tough, you may also want to be aware that some geographic locations are hurting more than others. This means that if you want some job security with that great company that you may need to be willing to move to another city in order to get the best deal. You can find lists of cities online that are not hurting as much in the way of job loss, and are still offering some of the best jobs.