Are You Ready To Find A Pet Sitting Job?
Do you consider yourself to be a dog lover? Are you willing to welcome a stranger's dog into your home? Would you prefer to leave your 9 to 5 job, have a flexible schedule, and get paid to play with dogs? If you answered yes to all of these questions, then it's time to find a job in the peer-to-peer pet sitting niche.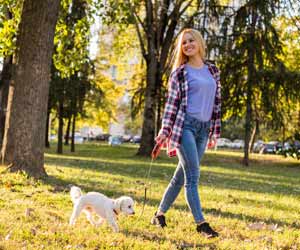 The pet-sitting marketplace connects dog owners with local, reliable, and affordable dog lovers who will watch, walk, and love someone else's dog while they are out of town. It's the perfect way for any dog lover to build their own pet services business where they can offer boarding, daycare, grooming, bathing, or walking services.
With peer-to-peer pet sitting, owners can have peace of mind knowing that their canine companions are in good hands, in a safe and cozy location, and are getting the attention that they deserve. It eliminates the need for expensive kennels where the dogs don't get a lot of one-on-one time. It has never been easier for owners to leave their dog and enjoy their vacation.
This niche is growing quickly and shared economy pet sitting businesses have a potential global market. In exchange for providing the infrastructure, technology, insurance, support, and matchmaking, these businesses take a small commission from every transaction. It's a win-win for everyone involved.
Here's a quick rundown of how peer-to-peer pet sitting works: Pet owners search for pet sitters by zip code or location. They can browse pet sitter profiles that highlight experience, property type, dog details, certifications, rates, services, and other information. Then they select the best person for the job, coordinate further arrangements via the app or website, and drop off their dog.
The pet sitters send daily photo and video updates so owners can see what types of shenanigans their dogs are up to in their new home away from home. Upon their return, the owner picks up the dog and both parties write a review that will help build their pets and their pet sitting reputations.
If you think you have what it takes to be a pet sitter, apply for a job with one of these cool companies:
Rover – Connects pet owners with pet sitters for boarding, daycare, and dog walking services
DogVacay – was acquired by Rover in 2017
Wag – Connects busy dog owners with trusted and insured dog walkers for friendly neighborhood walks
Anyone can apply online to become a pet sitter – or better yet, sign up to work for multiple companies to maximize your income. The company will run a general background check to ensure you are a safe and trustworthy person.
Once you are accepted, you'll be an independent contractor who runs their own pet sitting business. Take the time to craft your pet sitting profile pages, as this is the new face of your business.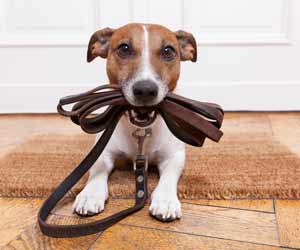 Soon you'll have a collection of loyal clients and a pack of tail-wagging dogs that adore you. But it gets better! As a shared economy pet sitter, you get to create your own calendar, run your own business, set your own rates, and hang out with as many dogs as you can handle.
Anyone can be a pet sitter – students, retirees, stay-at-home moms, freelancers, families, and dog lovers. It's easy to work part-time, full-time, or whenever you want. There is never any pressure to work, but the more you work, the more you can make.
On average, pet sitters make about $800 to $1200 per month. More money can be made over the holidays or when you watch more than one dog at a time. It's even possible to pull in $100,000+ in a year – all for taking care of other people's dogs!
Is a flexible, pet sitting job starting to sound like an ideal way to make a living? We thought so. Take advantage of the pet sitting marketplace and build your pet sitting business today. If you are a dog lover, it's time to turn your dream job become a reality.
Find Pet Sitting Jobs With These Gig Economy Companies: