Dance Fitness Instructor Certification & Insurance
Some job requirements such as dance fitness certification may come as a surprise to new dance fitness instructors. The reality is that studios and gyms want to know that their group dance instructors are able teach safely and effectively. Certification from a recognized organization offers your prospective employer exactly that and demonstrates an instructor's commitment to building their job skills. Additionally, it will increase your knowledge base and value as an instructor, and offer greater credibility and peace of mind to your students, which will help you build your class size.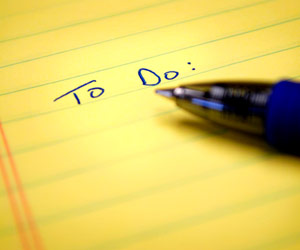 The training you will receive while earning your certification will teach you how to properly sequence and structure your classes and how to keep them flowing while helping students to avoid injuries. Many programs also teach how to pick up and follow musical cues, how to create exciting choreography and how to give visual cues and demonstrations to your students.
Luckily, there are a variety of choices for getting fitness certification, whether you choose a weekend workshop, a test-only option, or look for online learning programs. Some of the more nationally recognized institutions, such as the American Council on Exercise (ACE) or the Aerobics and Fitness Association of America (AFAA) offer all three options. Whatever option you choose should suit your learning style, time constraints and budget.
Some instructors decide that pole dancing is their passion. Before they begin giving lessons, many choose to earn pole dance certification. There are pole dancing workshops offered all over the country, so it's quite simple to quickly become certified.
Just like any other study program, fitness certification will teach you to be a better dance instructor. Since there is always room for growth and improvement as a teacher, this is a great place to start.
Dance Instructor Liability Insurance
Whenever a dance instructor is leading group exercise of any sort, there is the potential for a student to become injured. For this reason, most studios and health clubs require dance instructors to carry liability insurance, which will protect both the instructor and the studio in the event that a student becomes injured and takes legal action. As with any other type of business, liability insurance for dance instructors and dance studios is a must, because no one wants to pay for liability out of their own pocket, since costs can often range in the hundreds of thousands of dollars.
The common types of injuries that dance students experience can range from muscles injuries, such as strains and sprains, to broken bones or back injuries.
Both the studio and the instructor stand to benefit, then, by planning ahead of any and all potential accidents and injuries.
Most liability insurance for dance instructors is quite reasonable and affordable, though not all policies are created equal. Be sure that your insurance policy has an "A" rating by A.M. Best Company to know that they have the financial backing to cover any claims. Policies usually offer compensation in the amount of $500,000 or $1 million, although some offer up to $2 million. However, they may have "per occurrence" limit that is significantly less, so be sure to ask for all details of any policy. It is always best to go for a higher coverage amount to be sure you are covered. Be sure to ask the dance studio what their particular requirements are, as well, and be aware that it is a common practice to have the studio where you teach named on your policy. If you have earned fitness certification, then you may be able to purchase liability insurance through your certifying organization. If not, there are many options listed online.