Opening a Dance Studio of Your Own
Some dance instructors decide they prefer the freedom of owning their own studio. Whether you are a salsa dance instructor or your dream is to teach kids dance classes, there is a definite process that will pave your way to success. Opening a dance studio allows the instructor the ultimate freedom to create a tailor-made dance class schedule and a space that is his or her own vision of an ideal dance studio. As a dance studio owner, you can give the type of classes you want to give when you want to give them. Although most specialize in a particular type of dance instruction, such as salsa dancing lessons, ballroom dancing lessons, or ballet lessons, you might also consider a dance studio franchise opportunity to eliminate some of the startup guesswork. Read about business franchise opportunities in another section of JobMonkey. Whatever type of studio you create, you can offer dance instruction at various times of the day to a wide range of age groups. Many dance teachers offer dance instruction for adults in the mornings and evenings, and dance lessons for children in the afternoons, when they are finished with school.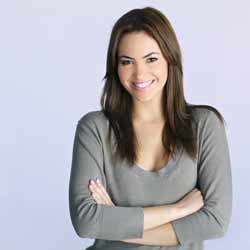 One of the most significant factors in the success of a dance studio is its location. Since a dance studio relies on student attendance, the studio should be located in a visible area in the business sector of town where there is a high level of foot traffic and ample parking. First impressions are highly important, so be sure to make your studio easy to find and easy to get to. The studio should look inviting from the outside, with a colorful, easy-to-read sign, that easily captures people's attention. Consider working with a signage company and a graphic designer to help you create a winning image for your studio.
A dance studio needs to be properly set up with a few key components. Luckily, the necessary dance equipment and supplies for a new studio are minimal: a sprung wood dance floor will minimize stress on dancers' joints, while a wall or mirrors at the front of the room allows dancers to watch and correct their movements. If you specialize in the type of dance lessons that require using ballet barres, you can choose to attach them to the wall or use freestanding ballet barres. A sound system with speakers is your final key ingredient. Many dance teachers use mp3 players or ipods to create playlists for their classes.
It is important to make the studio functional and friendly. Other functional items for your studio include a reception area with a desk, a dressing area or changing room with shelves or lockers for the students, and seating for any parents, students or friends who might want to watch class while it is in progress. Many dance studio owners decorate with a theme in mind with a few personal touches such as curtains, inspirational dance posters, or painting the walls in a chosen color scheme. Lastly, many studios have boutiques onsite where students can purchase dance apparel, dance shoes, dance videos and other dance supplies onsite.
Getting the word out is also vital to your success. Initially, offering free dance lessons, special incentives and a grand opening will help you to build a student base. A dance website for your studio is crucial; not only is it great advertising, it is an easy way for students to check class schedules and find other pertinent information, which will save you time. You will need to create a marketing plan that involves internet marketing and other forms of promotion. Have a strong marketing strategy and continue to offer ongoing promotions and network with other businesses and your local Chamber of Commerce.
Dance studio management is much easier these days than it used to be, but just as important as ever. As a dance studio owner, you will need to monitor your progress, keep in touch with students and prospective students, and manage your finances. Many companies offer dance studio management software that help you with administrative tasks such as bookkeeping, generating mailing lists, scheduling and more.
Making the decision to become a dance studio owner can be extremely rewarding. Not only do you get to share your passion for dance with others, you get to do it your way. For many dance students, the dance studio becomes a home away from home, and a wonderful way to create a sense of community. That kind of contribution is priceless.