Dance Fitness Instructor Jobs
If you love dance and believe that fitness is important, then becoming a dance fitness instructor could be a natural choice. It is a lot of fun to create your own style of dance class, such as creating a fusion of hip hop dance and aerobic dance. While it is important to have dance instruction ability and experience in dance, perfect dance technique is not as important as it often is for other dance jobs. Many dance fitness instructors choose this route because they love a more informal environment and breaking a good sweat. Health and fitness clubs are realizing that offering dance is a great alternative.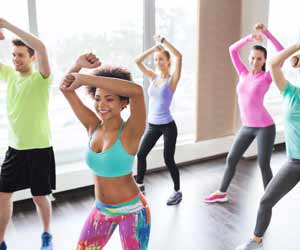 Dance fitness instructors have to be in great shape themselves since they often give verbal instruction and simultaneously demonstrate the dance moves while their students follow along. It also helps to have an out-going personality to motivate students to work hard. There are other requirements that a gym will usually ask for, too, such as dance fitness certification and dance insurance.
Dance certification can be obtained from a variety of sources. Programs can be as short as one day or as long as a year, or even longer. Often, the information is presented as a dance workshop. Some particular kinds of dance fitness training, such as Zumba dancing, require instructors to complete a series of workshops. There may also be a period of time where new instructors are required to assist older, seasoned instructors before they are ready to teach classes on their own.
A dance fitness instructor is responsible for creating their own class structure, and giving verbal instructions to the students to follow. In addition to creating the class curriculum, a dance fitness instructor prepares musical accompaniment for each exercise. Most instructors prepare playlists on an mp3 player or ipod beforehand, which they carry with them to class. Dance fitness classes usually include a warmup, aerobic dance exercises, strengthening exercises (with and without weights), and stretching. Many instructors choose to add in some core strengthening exercises, such as yoga or Pilates to make sure the class includes a full-body workout.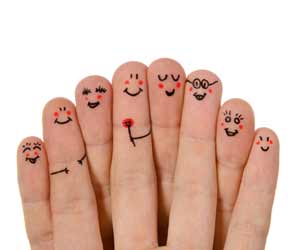 Dance fitness jobs pay in a variety of ways. Some employers pay instructors per student, while others pay by the hour. Generally, the instructors with a large following of students do quite well. It pays for instructors to spend time focusing on marketing and promotion to gather students and build class size. It is also a good idea to maintain a mailing list, or even a newsletter to keep connected with your students.
Successful dance fitness instructors love what they are doing and love working with people. A dance teacher's reputation is vitally important, so they take care to maintain great relationships with their students, prospective students, and employers. Other essential tools for success include a personal website, with a bio, class schedule and other pertinent information, as well as business cards and a professional resume. Above all else, a dance instructor continues his or her own dance training through attending dance workshops, dance seminars, and dance conventions to expand their knowledge and keep abreast of dance industry developments. It is imperative that dance fitness instructors maintain their own fitness regime, too, because their job requires it. New exercises can always be tested on their own bodies first before they are taught to students.
Finding dance fitness jobs can be relatively simple in today's information age. Check online and call gyms in your local area, and be sure to check job boards regularly. Don't forget to put the word out in your personal and professional networks, too. Your next job as a dance fitness instructor may be just a few clicks away.