What do you do in your free time? The hobbies that you choose to pursue will have a direct impact on your overall success. If you're looking for an intelligent and productive way to spend your time, you should pursue hobbies that will make you smarter.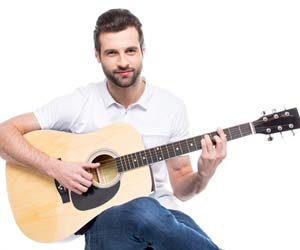 It's important to never stop learning. Make it a point to continually develop your brain and increase your overall brain function. The following hobbies can help to boost your intelligence, creativity, analytical skills, motor skills, memory, problem solving, and reduce stress levels. If you could do all of this, your hobbies might even give you the edge you need to land your dream job, get a raise, or earn a promotion.
Do you want to improve you life and boost your potential? Of course you do. Let's take a look at 7 hobbies that will make you smarter according to BusinessInsider.com:
Play A Musical Instrument
Read Anything
Test Your Cumulative Learning
Work Out Your Brain
Meditate
These hobbies are scientifically proven to help you reach your full potential. Perhaps the best part of this list of hobbies that will make you smarter is that all of these hobbies are fun too. We highly encourage you to dedicate time to pursuing these hobbies. When you do these things in your free time it will help you get ahead in life, make you a more interesting person, and hopefully make you smile more.
The Best Foods To Boost Your Brain Power
One other cool thing about this list from BusinessInsider.com is that many of these hobbies could even be turned into cool jobs. Maybe you could become a musician, interpreter, librarian, book reviewer, or some other hobby-related job?  It's up to you to find a job that you enjoy.
You are directly responsible for your self improvement. No one else is going to help you be the best that you can be. Why not give yourself a boost by picking up one of these fun hobbies that make you smarter? You won't regret it.
See Also: