Life is hectic. No matter where we live there is always a constant onslaught of information, activities, and interactions. It can be overwhelming to say the least. Between social functions, the Internet, television, smartphones, and the daily grind there's always something going on. Wouldn't it be nice if you could just escape from it all?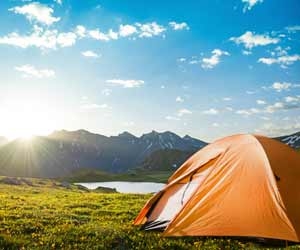 One of the best ways to disconnect from the mainstream is to find one of the best off the grid jobs. Off the grid jobs take you far from our tech savvy world. These jobs take you to far flung locales where you aren't reliant on public utilities and you'll need to be self-sufficient. This means your office could be a remote mountain top, a secluded forest, a boat in the boondocks, or a faraway jungle. Sounds amazing right?
Below you'll find a selection of the best off the grid jobs:
Wilderness Therapist
Backcountry Hut Host
These cool off the grid jobs will pay you to work in the wildest corners of the planet. You'll be totally self sufficient. There will be no cell phone service, no social media pings, no Internet, no electricity. You'll be on your own. You'll be off the grid.
Being off the grid is one of the main ways to get back to basics and reconnect with the natural world. The benefits of getting outside are massive for our mental and physical beings. Not only will these jobs help you avoid the traditional 9 to 5 grind, but they will also keep you healthy and excited about going to work. Plus, when you have no real contact with the outside world, you'll be able to focus more on what's really important: you and your job.
11 Reasons Why You Need To Spend More Time Outside
If you've been off the grid before, you know how it will affect you in a positive way. If you've never completely disconnected, make a point in doing so to see what life is really all about. Once you try it, you'll crave the simplicity of the off the grid lifestyle and you'll see the value in finding one of the best off the grid jobs.
Learn more about the best off the grid jobs on JobMonkey or start your search for cool jobs on the JobMonkey JobCenter. When you get back to connectivity, let us know how you enjoy your new gig!
See Also: 15 Of The World's Most Extreme Jobs