Medical and Patient Care Jobs
Types of Jobs Available in the Medical Care and Treatment Field
The field of medical care and treatment generally involves hands-on primary care in which you will deal first-hand with patients. There are a great variety of specialities within this category, and jobs in the field can include family physician or general practitioner, a dentist, optometrist careers, paramedic, and pharmacist jobs, to name just a few.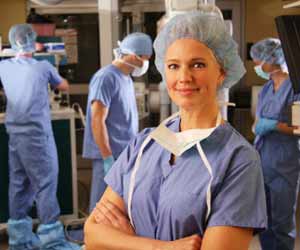 General Info on Patient Care Jobs
Any job in the field of medical care and treatment will require specialized training and certification. The amount of education needed varies from one field to the next. For example, while it can take at least ten years to become a specialist physician, dental hygienists can become certified within two years.
Jobs in the medical care and treatment field have excellent prospects and offer good money. The amount of money made varies based on location, experience, expertise, and level of training, among other factors. Physicians working in a metropolis, for example, are likely to earn much more than those working in small towns, while a private practice doctor is likely to earn significantly more than a public health servant.
Is a Medical Care and Treatment Job for You?
If you are interested in a medical job that requires some level of medical specialization and will offer you personal contact with patients, than a medical care and treatment job may be for you.
Factors that can influence the specific job you choose to pursue include the period of time you want to devote job training, amount of money you are willing or able to spend on your education, and of course your personal interests.
A Note on Nursing Jobs
A very important medical care and treatment job not discussed in this section is nursing. Nurses are among the most in-demand health care professionals, and a lack of qualified well-trained nurses means that there are many job opportunities available. Be sure to check out JobMonkey's information on nursing jobs for more information about this hot health care job.