Mental Health Treatment and Counseling Jobs
Types of Jobs Available in the Mental Health and Treatment Field
Mental health and treatment jobs focus on treating mental rather than physical problems of patients. There is an enormous variety of work available in the mental health and treatment field. Some potential jobs include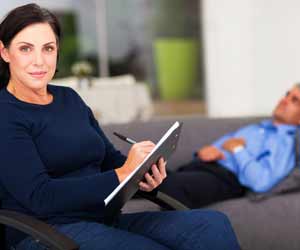 General Info on Mental Health and Treatment Jobs
In most cases, jobs in the mental health and treatment field require the minimum of a master's degree, as well as practical clinical experience. Mental health and treatment professionals generally must be certified in order to become licensed to practice, and must be recertified periodically through processes of continuing education and re-examination. Like most healthcare fields, job prospects in the mental health and treatment field are expected to grow in coming years.
As of May 2017, Bureau of Labor Statistics estimates that jobs for counselors (including family therapists, addictions counselors, among others) is expected to increase by 19 percent from 2018 to 2028 – a rate that is significantly faster than the average for all occupation. A large part of the reason is due to high retirement rates among existing professionals, as well as increased demand. Demand is expected to be highest in rural and urban areas.
Is a Mental Health and Treatment Job for You?
Mental health and treatment jobs are challenging and require an immense amount of patience and compassion. A genuine desire to help others is a must in the mental health and treatment field – especially because some positions do not pay all that much.
Superior communication skills are also a big part of the job, as mental health professionals have to interact constantly with patients, patients' families, other healthcare professionals, and in some cases parole officers or other law enforcement members.
While jobs in the mental health and treatment field can be taxing, those individuals who want to help people and enjoy interacting with patients usually find there are enormous emotional benefits to the job.