Dietician and Nutritionist Jobs
Dietician and nutritionists help people to achieve and maintain healthy eating habits. They help keep people healthy by supervising dietary regimens, making suggestions for healthier eating habits, and generally helping people to live a healthy lifestyle.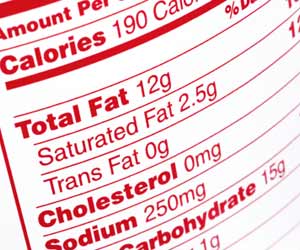 Job Description: A Day in the Life of a Dietician or Nutritionist
Most dieticians and nutritionists work a regular 40-hour week, working in hospitals, outpatient care centers, and doctor's offices. An average work day might involve planning food and nutrition programs for different patients, recommending dietary modifications, and teaching a patient the tips and tricks to healthy food preparation. Many dieticians and nutritionists also do a good among of community service work, conducting seminars and visiting schools to teach people about healthy eating habits.
General Requirements and Training
To become a dieticians or nutritionist, a minimum of a bachelor's degree is required, earned in an area such as dietetics, foods and nutrition, or a similar area. Some students go on to earn graduate degrees, which may pave the road for higher-paying jobs. Licensing and certification procedures for dieticians and nutritionists vary from one state to the next. The Commission on Dietetic Registration of the American Dietetic Association does award a Registered Dietician credential to individuals who earn their degree, complete an internship and pass a written exam. This is not a general requirement to work as a dietician, however.
Some dieticians may choose to specialize in a specific field. Clinical dieticians, for example, work in hospital and other health-care institutions, where they work with physicians to assess a patient's nutritional needs, and help these patients implement new eating habits. For example, a patient with high blood pressure would benefit from learning about ways to spice and flavor food that don't involve sodium. Consultant dieticians, on the other hand, work in their own private practice, often in a contract with a sports team or fitness facility.
Salary, Benefits, and Opportunities for Advancement
Opportunities for advancement are possible, as dieticians and nutritionists may progress to become supervisors, dietary managers, or go on to other senior level positions, depending on their place of employment.
The Bureau of Labor Statistics reports the median salary of dieticians to be $9,410 as of May 2017.