Pharmacist Jobs
Pharmacists are responsible for dispensing and distributing drugs to individuals, as well as providing advice and counsel to patients, physicians, and other healthcare workers about certain drugs. They may provide information about dosages and side effects of certain drugs, and generally work to ensure that patients use drugs safely. Pharmacists are in short supply, so this is a hot field.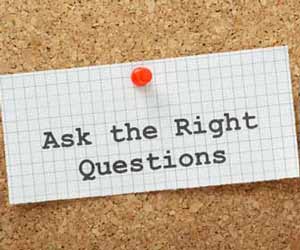 Job Description: A Day in the Life of a Pharmacist
Pharmacists may work in a retail drugstore, hospital, nursing home, mental institution, or public health clinic. Most pharmacists work a 40-hour week; depending on the workplace, pharmacists may have to work nights or weekends (hospitals, for example, always need a pharmacist on duty). Most pharmacists spend their day dispensing medication and advising patients on the use of prescription and over-the-counter medications.
Pharmacists working in a setting like a hospital or nursing home are also likely to interact with physicians and other healthcare workers, and provide advice regarding the side effects and dosage of a certain drug. Pharmacists are also responsible for keeping accurate records of the drugs they dispense to patients. Some pharmacists specialize in specific drug therapies, such as oncology (cancer), geriatric pharmacy, or psychiatric pharmacy.
General Requirements and Training
To become a pharmacist, it is necessary to earn a Doctor of Pharmacy (Pharm.D.) degree from an accredited college or school of pharmacy.
Before applying to one of these programs, applicants must complete at least two years of higher education, preferably with a focus on math and science courses. Many schools also require applicants to take the Pharmacy College Admissions Test (PCAT). After completing the Pharm.D. degree, students may choose to do a one or two-year residency or fellowship program to receive further training. This can increase job opportunities, as most hospitals require their pharmacists to have completed such training.
Pharmacists must pass the North American Pharmacist Licensure Exam (NAPLEX) in order to become licensed before they can begin working.
In some states, prospective pharmacists are also required to take the Multistate Pharmacy Jurisprudence Exam (MPJE) which tests knowledge of pharmaceutical law.
Salary, Benefits, and Opportunities for Advancement
According to the Bureau of Labor Statistics, the median earnings of US pharmacists is $106,410. Salary.com reports the mid-50% earnings range of pharmacists to be $101,533 to $113,300. Payscale.com reports that a pharmacist with one to four years experience earns $68,796 to $101,205, while a pharmacist with twenty or more years experience can expect $94,008 to $120,025.