River Guide Training
Everyone is a beginner at some point. A veteran river guide may have decades of experience under the belt, but at one time every raft guide paddled a river for the first time. So how does an inexperienced person learn to be a raft guide?
The most popular method for learning the skills of a river guide is to sign up for a Guide Training Program at the outfitter where employment is sought. Usually, prior to the rafting season, these programs teach prospective river guides everything they will need to know. During this process, an employer can also see the potential of the prospective raft guides, determining if they are fit for the job. Therefore, these programs are not only a chance to learn new skills but also showcase interest and enthusiasm for a new job. By the way – if this line of work is of interest then read about outdoor leadership schools in our Outdoor Jobs section.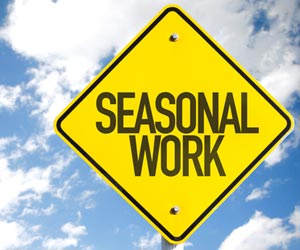 For daily trips, Wilderness Voyageurs in Ohiopyle PA, offers a convenient and thorough guide training program over the course of six weekends in the spring. Veteran guides and expert river professionals instruct new guides in river reading, safety exercises, risk management, guest services and much more.
A new river guide may learn the skills and procedures to run a successful raft trip, but will also build a stronger character through a good guide training program.
Operations manager Ben Scoville comments that the best new guides come to the training with enthusiasm, flexibility and drive.
"They want to be here. They are excited, and it rubs off on the people around them. You can be a mediocre paddler, but if you have that enthusiasm, your guest will remember you and the great experience they had with you," Ben explains.
He goes on to say that adapting to any situation that may arise is a quality his outfitter seeks in all new guides. "Being a river guide means that you are going to have something different happen every day and you have to be flexible to successfully navigate the different challenges. Could be cultural, could be a guest refusing to get back in the boat, could be a raft pin where there has never been a raft pin in 50 years. Don't freak out, be flexible, and adapt."
Finally Ben reiterates that enthusiasm is important, but only goes so far. After that, the drive and perseverance through the difficult days become the most important character trait of a new river guide.
As the weeks pass and novice guides learn to maneuver a raft down a river they also begin to gain a sense of empowerment. While learning to properly throw a rope across swiftly moving current or run a difficult rapid, guide training programs create leadership and team skills that build stronger characters. Ben calls this "emotional intelligence," or the capability of an individual to assess and manage his or her own emotions, especially under high stress.
The best raft guide training programs focus on creating skilled river professionals, not just employees who take customers on a raft trip.
Ben explains, "We learn a lot more than 'back right' and 'back left' and running around onshore with a bag of rope. Becoming a river guide with Wilderness Voyageurs introduces you to the sport of whitewater. Not just kayaking or rafting, but the whole enchilada. With that you gain self-confidence and self-respect, and a certain humbleness as well. Even if you choose not to work as a river guide, just making it through training gives you a sense of accomplishment."
Choosing to pursue a river rafting guide job may change your life. Attending a thorough raft guide training program will provide you the skills necessary to continue learning more about yourself and the world around you.