Summer Camp Staff
Who will be your coworkers if you accept a certain camp position? This is a valid concern, since camps are run in many different ways. For example, some camps usually hire mostly college-aged students as camp counselors. If you are middle-aged, you may not feel comfortable in this environment. Volunteers also pose certain problems. Some camps hire parents to work as volunteers, and typically people who aren't getting paid for a job can be unreliable and untrained. If you aren't prepared for this, it could ruin your summer. As we mentioned earlier, many camps struggle to fill all of their job opening with U.S. citizens and have turned to overseas recruiters. It could be that you'll be working alongside young people from around the world. Many of these staff are hired and placed by summer camp staffing agencies.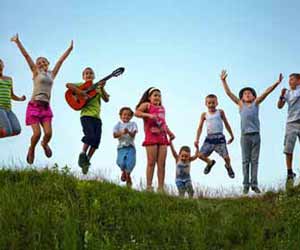 Every camp will have some problems with clashing personalities among staff members. However, you can avoid this by checking out the camp before you accept a position there. If you are an expert in your field and take it very seriously, you may not enjoy a themed summer camp with counselors that are extremely laid-back. At some camps, certain personality traits will be expected of you. This comes into play especially with boot camps. At a boot camp, you're not just a leader; you are authority. If you can't be firm with campers, they won't respect you and your camping experience will not be a pleasant one.
Also, ask how the administration is run if you do not already know. There's nothing more frustrating that working at a camp where you can't get into contact with administration when there is a problem. If the camp doesn't seem to be organized well and run professionally, it may not be the place for you.