Wine Job Search Tips
Finding a wine industry job in a specific sector can prove difficult.
Depending on the job you are searching for within the wine industry, it can range from being a breeze to find a job (wine retail associate) to nearly impossible (winemaker). However, by keeping some of these tips in mind during your search – and as hard as it may be, laying off the wine – it may alleviate some of the headaches that seem to come during the exploration of a wine job.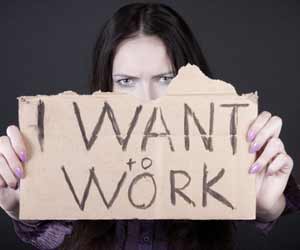 Do your research! If you are reading this, you've started step one. However, this is simply a building block depending on the complexity of the job you seek. Continue your search by utilizing some of the resources we have provided either throughout this guide or through our links and resources page.
Determine the level of education necessary. If you already know a minimum of a Bachelor's degree in viticulture is a requirement for the position you dream about, start filling out applications to the schools that offer these programs.
Update your resume and keep updating your resume. No matter what type of job you are seeking, this is an essential part of the process. An updated resume should be available at all times. While you are at it, give yourself something to update. Even if you know you are four years away from your dream job, start working part-time at a wine retail store to begin expanding your breadth of wine knowledge.
Make some contacts. You would be surprised at whom your friends and family are networked with. And if you suffer from friends and family that aren't able to help, start making the contacts yourself. Call up the person who is in the job you want and ask him or her to meet for coffee (you will have to pay) or to set up a phone interview. Pick their brain for how they got to their current position and advice they would have for you.