Do You Have What it Takes to be a Sommelier?
Are you a morning person or a night owl? If working nights and weekends are not a good fit for you, think twice about the sommelier profession. Most restaurants will require the sommelier's services on the floor during peak evening dining hours. A typical day might start in the afternoon with inventory management tasks in the cellar, ordering stock from various distributors and wineries, consulting with the chef, training wait staff and preparing for special events such as winemaker dinners or parties. The workday might not end until 1 or 2 in the morning.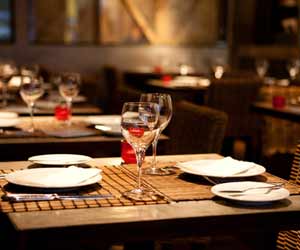 Physical demands of the job include the ability to stand for long periods of time. Moving cases of wine or spirits in and out of the cellar is common. Good coordination is needed to operate corkscrews and handle delicate glassware. Sommeliers are likely to use computers and other office equipment. High-end restaurants expect a sommelier to be well-groomed and properly attired. In the US, serving alcohol means sommeliers must meet the minimum age requirement of twenty-one.
Are you a people person with good sales skills? The primary function of a sommelier is to enhance the dining experience by helping patrons select wines to compliment the food. This means working within the guest's budget and personal preferences. Sommeliers must be equally adept at conversing with highly sophisticated patrons, complete novices and everyone in between.A sommelier is also expected to help those diners who might prefer a cocktail, a beer, or a mineral water. Crafting a beverage solution for each guest without making their choice seem anything less than a delightful part of the service is the sommelier's continual challenge. Working with patrons who are occasionally dissatisfied, rude or intoxicated also comes with the territory.
Unlike other members of a restaurant's staff, the sommelier plays a key role in buying wine. Fine wines can be a very expensive investment for any business. Some wines require long periods of cellar aging before they can be sold. Others are meant to be consumed within a relatively short period of time. Those who are skilled at purchasing and diligent in managing inventories contribute directly to the bottom line. Organization and attention to detail are good qualities for a sommelier to possess.
Contrary to popular belief, it is not a sommelier's job to persuade diners to buy the most expensive wines on the list.