Write for Demand Media
Demand Studios is subsidiary of Demand Media, a California-based corporation. It is a major Internet content provider with over 10,000 freelance providers on its roster. This company is responsible for having created over 1 million pieces of content. The content is distributed to a number of brands (see list below), resulting in over 90 million unique visitors each month. Over 4,000 pieces of content are produced by Demand Studios' providers on a daily basis.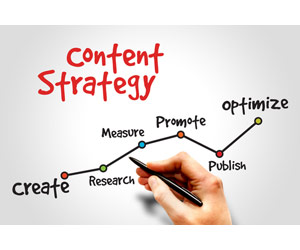 Their aggressive content strategy has created many paying freelance opportunities for writers and editors.
Demand Brands
The work of Demand Studios' contributors appears on YouTube, as well as a number of web sites, including:
AOL
eHow
GolfLink
LIVESTRONG.com
Trails
Working for Demand Studios
Demand Studios hires experienced writers, filmmakers and copy editors. Writers from the United States, Canada and the UK are eligible to apply to Demand Studios. Opportunities for filmmakers and copy editors are open to residents of the United States only.
Once accepted as a Demand Studios contributor, the work can be performed from anywhere with an Internet connection. Providers work remotely and on a schedule of their choice. This is a flexible working relationship, and providers can work as much or as little as they wish. Some people contribute to Demand Studios in between other projects, while for others this is a full-time endeavor.
Once a contributor has been accepted to work with Demand Studios, he or she signs a contract and is permissions to write specific types of articles. Most of the work produced by Demand Studios falls into these categories:
About
Facts
How Does
How To
List
The contributors are given access to an online system where they can reserve titles they would like to write about. The work is submitted electronically for editing. Once the work has been approved, the contributor is paid through Paypal. In the case of writers, the company pays twice a week.
Writers can also choose to submit work that is paid under a revenue share arrangement. The writer is compensated based on the number of page views the article receives. The payment arrangement for different article types is clearly set out in the content management system.
How to Apply to be a Demand Studios Contributor
Demand Studios is accepting applications online. Interested individuals are asked to fill out an application form, submit a resume and provide a writing sample. Once their materials have been reviewed, they will be notified whether their application has been accepted or rejected by the company.