Freelance Writer Work-for-Hire Contracts
As a freelance writer, your contract is the basis of your income and work. Some writers choose to work without contracts, but that is always a gamble. With a contract, if you ever have a problem getting paid, you are legally protected.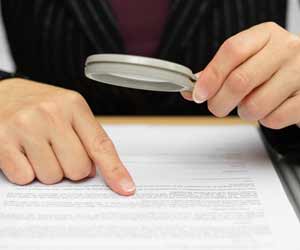 There is no one basic contract you should use, and many clients will have one ready for whomever they hire. Like with all contracts, make sure you read it carefully, and if you create your own, make sure it is thorough.
The following points should be addressed with a writer's contract:
How long do you have to complete the writing work? What happens if the deadline is not
How much will you be paid and when (in increments, at submission, after editing, etc)?
What happens if the project is canceled before you finish or if your work is not accepted or used?
How can both parties be reached?
The writer's work-for-hire contract should also clearly define what work is going to be done, including the length. Don't leave anything to question. When you do, you leave yourself open to potentially not getting paid. For every honest publisher or webmaster out there, there is a publisher or webmaster willing to take advantage of you.
You can learn more about writer contracts for both online and offline writing, check out the resources available through the HTML Writer's Guild.