Writing Jobs with Examiner.com
If you are a writer, freelance writer, or aspiring writer who searches job boards looking for new opportunities you probably have been enticed, intrigued – and overwhelmed – with the numerous postings from Examiner.com looking for writers.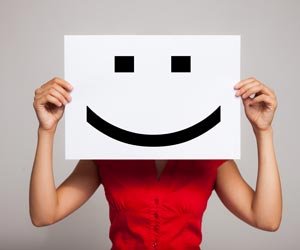 What exactly is Examiner.com? In simple terms, Examiner.com is a Web site that hires citizen journalists to cover just about any topic imaginable at hundreds of cities across the United States and Canada. Writers are hired to write about sports, workplace topics and issues, food and restaurants, relationships, health and fitness, pop culture, politics, video games, travel and more – much more.
In reality, if you have a topic or interest and can prove that you can come up with articles on that topic you have a good chance of getting hired as an Examiner. There are examiners who write about bagel shops, late night TV, happy hour, mixed martial arts, American Idol, Mario Andretti, Jon and Kate Plus 8, weight loss, religion, local government, family, relationships – the list goes on – and on – and on.
Why is Examiner hiring for so many writers?
Those who understand how Examiner.com works will better understand why this company is and can hire so many writers. First, one must understand what Examiner.com is. The company was launched in 2008 and is a division of Clarity Digital Group out of Denver. Examiners are found in 240 markets in the United States and Canada. Examiner's are hired to cover topics such as those above and related to their location. For example, there is a Minnesota Vikings Examiner in Minneapolis. Those articles are placed in Examiner's Minneapolis section with other Minneapolis/Minnesota-related content surrounding it. The Minneapolis version serves as a local news, sports and entertainment source like any other news/media outlet, with additional topics and articles aligned with those local sections. Virtually every big city – and many smaller ones too – in the United States has their own city-centric Examiner section.
Note: All Examiners must go through an interview and background check and must have their idea approved through a channel manager.
The company hires writers to write about select topics then aligns the site with Google Ad Words code and other advertisement to make money. Writers are paid on a per click basis, with an average of about 1 cent per click. So, if you have 100 people click on your articles, you will make $1. According to Examiner.com "pay is also based on a rating that considers a number of factors, including revenue and the quality of your audience, which includes things like subscriptions, page view traffic and session length, in addition to others. Pay may fluctuate depending on any of these and other factors. Examiners can also earn $1 per qualified article that adheres to the rules of the road for local content, up to a cap of 5 per week. Examiners must publish at least two articles within the week to qualify. All articles published will still earn traffic-based pay."
The writer is responsible for coming up with topics and ideas and is asked to post 3-5 articles per week. Articles can range from as little to 250 words to well over 1,000 words, and sometimes even more. Each Examiner is responsible for the content of their section and responsible for using the Examiner.com publishing tool to write headlines, add web links, edit and manage content. Each Examiner has an editor – called a channel manager – who they can bounce ideas off of and ask questions, but there is often limited interaction between writers and channel managers. Examiner wants writers who are able to creatively come up with their own ideas and publish their own articles.
The reason is, the more articles each examiner posts, the more opportunities there is for the company to make money through its advertising channels.
This has many in writing circles in an uproar. Some professional writing sticklers call sites like Examiner.com a content mill and accuse them of taking advantage of writers who aren't aware of how the process works. They feel Examiner is taking advantage of writers who will do anything to be published and not pay them a fair wage for their work.
Understanding What Examiner is All About
However, it comes back to the writer understanding what Examiner is all about.
If you are an aspiring writer looking to gain exposure for your writing or an established writer looking for ways to supplement other writing you do, then Examiner.com could be a good place to do that. Why?
In addition to writing about topics you enjoy or would like to pursue (for example, an aspiring food critic could get exposure writing about food items for Examiner, which could in turn lead to other opportunities to pursue these writing opportunities), writing for Examiner.com also teaches and helps refine Web publishing skills. Examiner's not only write articles, but as stated above, they also use the Web-based publishing tool to write headlines, post articles, photos and video, add web links and develop the content in its entirety. Examiners are also encouraged to use social Media such as Facebook and Twitter to help promote their articles and expand readership. So there is a great opportunity for writers to expand their writing, Web and social media skills. It also teaches writers how to write for the Web and how to develop content that ranks high in Google and other Web searches. The more exposure through these channels, the more opportunities for clicks on your articles and the more opportunities to make money.
Mistakes Examiner's Make
The biggest mistake those who aspire to write for Examiner make is to think they are going to make a lot of money. There are a number of Examiner's who do make from $200 to $500 to over $1,000 per month. But there are hundreds who make as little as $10, $20 or under $100 for 5 to 20 articles per week.
The main point aspiring examiner's need to realize is just because it's a topic that is important to you and just because it's something you write, it doesn't mean people will read it. That's why so many Examiner's quit, get fed up, or talk negatively about writing for Examiner.com. They overvalue their topic. While it may be cool to tell all your friends that you are your town's nightlife examiner – and that you get to write about going out with your friends at night – it doesn't mean others will find it interesting and read what you write.
By coming into Examiner with the idea that you are going to get exposure as a writer, learn and enhance your Web skills and hopefully make some money, then you will be better prepared for the reality of writing for Examiner. In addition to the pay, Examiner's are also eligible for other perks and discounts that have been set up through partnerships, such as discounts on smart phones, computers, restaurants, travel and more.
How Else You Can Succeed Using Examiner
Another way people who write for Examiner can make the most of it is by using it as a supplement to other business ventures they are a part of. For example, a life coach who wants to write about personal improvement topics can write articles while at the same time promote their coaching business. Readers who benefit from these articles may also turn to the career coach and consult them for other aspects of their business. A social media consultant can write about social media topics while at the same time promoting their consultancy. A personal trainer can write about health and fitness topics while promoting their personal training business.
It is very much like a blog for other professionals, but with other advertisement and incentives tied in to help you possibly make money. You don't have to manage the blog software, you just have to use the publishing tool to post your work.
Why you should or shouldn't write for Examiner
If you are an aspiring writer looking for clips, a writer looking for additional exposure, or a professional who can also tie your writing into other business leads, then Examiner may be something for you to consider
If you are not willing to promote your articles via social media channels, learn how to write for the Web and for search engines and believe you deserve to be paid more than about 1 penny per click for your work, then Examiner is not for you.
It's not a full-time job and in some cases not a part-time job. It's another avenue to write – and for some that is all they want.