Alaska Parks and Science Centers
National and state parks hire a variety of seasonal employees, from maintenance to interpretive rangers and scientists. Getting one of these jobs is tough due to the competitive market, but working in a park is a special experience that keeps many seasonal employees returning year after year.
Alaska is well known for its many pristine wilderness areas, including three major national parks: Denali, Wrangell-St. Elias, and Glacier Bay. It's also home to the Chugach and Tongass National Forests as well as various state parks.
— View Alaska Summer Job Postings —
Seasonal workers can pursue National Park jobs in these categories:
Maintenance Jobs
Interpretation/visitor services
Biology Jobs
Geology Jobs
Forestry Jobs
Soil Science
Many more…
Independent research institutes and science centers also hire some summer workers, including
Nature guide jobs
Science educators
Scientists
Science centers offer educational seminars for children and adults in addition to conducting scientific research. Seminars cover topics like Alaskan wildlife, wildflower identification, nature photographer, and local history.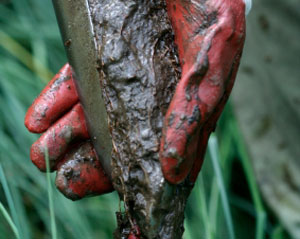 Experience with science and teaching adults is preferred for the seminar instructors, and First Aid and CPR certifications are helpful. Research positions are more specialized and often require at least B.S. or M.S. in the appropriate field of science, as well as previous research experience.
Science centers often offer internships in education or science in addition to regular seasonal jobs. These internships are available to students only.
Jobs at parks and science centers share many similarities with guide jobs – they involve working outdoors, and often sharing your knowledge of science and nature with the public – but they usually require different work experience and skills.