Summer Tour Guide Jobs & Park Ranger Jobs
Guide and ranger jobs are some of the most coveted Alaska summer jobs. Imagine working in the great outdoors and sharing Alaska's exciting scenery and wildlife with guests! However, these jobs are highly competitive and they usually require some previous guide or interpretive experience, or some years of college or education in a natural wildlife field.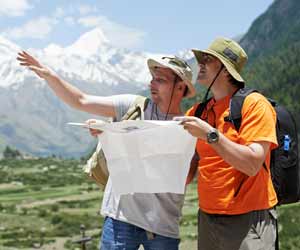 Nature/Wilderness Guide
Nature and wilderness guides lead groups on hikes that range from short day hikes to backcountry camping trips that can last more than 10 days. Trip leaders need to enjoy working with people, and experience with natural history interpretation is strongly preferred. There are many types of tours available, as you'll see below. You will need to have more specific experience for jobs with these tours. Support positions are often available for less experienced candidates. These can include tour assistants or co-leaders, ticket sales agents, phone/customer service reps, and employees who help prep the guests for tour, such as make sure they've signed release forms, watched any required videos, have all needed equipment, etc. Some employers require guides to have First Aid and CPR certification.
Rafting Guide
Rafting guides have duties similar to nature guides, but must also be experienced white water rafters. Proven "sea service" time is sometimes required. This can be a challenging job, especially if you're leading a group that is inexperienced. You'll be responsible for ensuring that everyone has fun but is also safe as you travel. You'll have to have knowledge of the river, be able to point out scenes of interest, and make sure that guests' needs are met. You may work several days and nights in a row, and then have a few days off. These are usually better paid jobs, and with most guide jobs you can earn tips, which means if you do a really good job and work well with the guests you have a higher earning potential. If you enjoy being outdoors, you will enjoy the working conditions.
— View Alaska Summer Job Postings —
Canopy Guide
Canopy guides lead groups of guests through the treetops of hemlock and spruce forests on ziplines. They point out areas of interest, provide information about the surroundings, and check to make sure all equipment and materials are in good condition. Canopy guides must have strong knowledge of climbing, rappelling, and safety and be in good physical shape. They must also work with guests who may be a bit nervous or anxious or have no experience, and ensure that they have a good experience and maintain their safety. Close attention must be paid to details and all working equipment, or an accident could lead to disaster. Like other guide jobs, tours may be for a few hours or a few days or longer. You should be prepared to camp outside if needed. You may work several days and nights in a row before you have a few days off. Some canopy guides will be required to have a proven track record or be certified. During the busiest times you may have to work several days without a day off. You may be required to know first aid and CPR.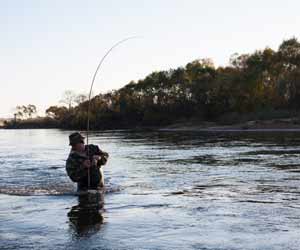 Fishing Guide
Fishing guides operate boats and help guests fish for trout, salmon, and other fish. They must be experienced boat operators and anglers, and previous guide experience is helpful. Guides must know and observe all safety regulations and policies, maintain an accurate passenger count, and help fishers who might not have a lot of experience. Like other guiding jobs, you may be required to point out local areas of interest, answer questions about area wildlife, and know first aid and CPR. Like all tour guide jobs, you may be required to work several days in a row without a day off during the busiest seasons. Most working hours will be during the day, although some night fishing tours may be offered.
Sea Kayak Guide
Sea kayaking guides lead single- and multi-day kayaking trips. This is a challenging job that requires people who can learn quickly, provide information about natural history, and move large amounts of gear quickly. New guides usually lead primarily day trips. You must be physically fit, and able to work with people at all skill levels and abilities. Again, be prepared to work long hours or several days in a row without a day off. Guides usually receive tips.
Park Rangers
Seasonal interpretive rangers at national and state parks lead guided walks, present talks on history and science, and provide other visitor services. These jobs are very competitive and often filled by returning employees. For more information on park ranger jobs, visit JobMonkey's Outdoor Jobs Section. Like all other tour guides, you will work long hours during the busiest months, and you must enjoy working with people as well as working outdoors. You are usually responsible for your guests' safety and you will need to know or be certified in first aid and CPR.