Barclays Capital Careers
Barclays Capital is a British investment bank. The company offers risk management and financial services to government agencies, large corporations and institutions. Barclays operates in more than 50 countries around the world. It employs more than 140,000 people.
Barclay's has been involved in the banking industry since the seventeenth century. From offering loans to merchants, the company amalgamated with other banks to eventually become one of the leading financial institutions in the United Kingdom.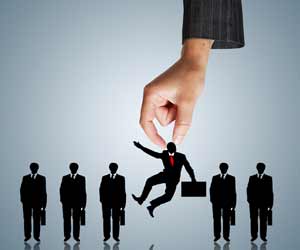 Working at Barclays Capital
This company is looking for candidates who are ambitious and talented. Barclays Capital invests heavily in training and continuing education after hiring personnel. Teamwork is highly prized in the organization.
Employees at Barclays Capital earn a regular salary and may be entitled to bonuses as well. The company checks salaries for similar positions with other organizations to ensure that its pay rates are competitive.
Workers at Barclays Capital also participate in a comprehensive benefits plan. Health insurance, pensions and financial advice are all offered by the company.
Types of Jobs Available at Barclays Capital
The following are examples of job titles that may be available at Barclays Capital:
Asset Manager
Advisory Banker
Analyst, Credit Products
Application Developer
Datacenter Engineer
Senior Business Analyst
Administrative Assistant
How to Apply for a Job at Barclays Capital
Visit the Talent and Careers section of the company website to learn about the hiring process at Barclays. The Job Search page allows job seekers to view available positions with the company. The prospective employee can narrow the search by country, city, business area, contract type or keyword.
Clicking on a job title in the search results reveals the position's main responsibilities and the qualifications required for consideration. The company accepts job applications submitted online. Job seekers can also sign up for e-mail notification when future opportunities meeting their specifications come available.