Are you a creative person? Do you work in a creative career? Did you know that it's easier than you might think to make a living using your imagination? There are plenty of creative careers from which to choose.
It's easy to make $60,000 per year in many of the following creative careers. There are lots of job opportunities for people with the necessary talent.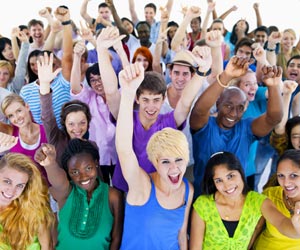 To break into a creative niche, you need to build  a portfolio that highlights your creative potential. A portfolio is the way that you sell your skills to employers. Create a hard copy, but also have a website that makes your talents shine. In today's world, it's all about having a web presence!
Have you considered one of these creative careers?
Creative people are needed in every industry. Are you ready to pursue a career that allows you to think outside the box and break all the rules?
Choose what you want to do – create ads, develop the taste of beer, design outdoor areas, create 3D games, write beautiful novels, or paint amazing canvases. Then find a creative and innovative company that is hiring.
There are tons of employers that hire creative people. Use the job search function of the JobMonkey Job Board to help you narrow your job search.