Film and Music Industry Jobs
Both the Film and Music Industry are filled with talented groups of individuals who come together focusing on the creation of a single product.
While the technology exists for anyone and everyone to get involved, allowing the development and creation of content on the road or in the privacy of one's home, the majority of all major productions involve collaboration and assistance by hundreds of people.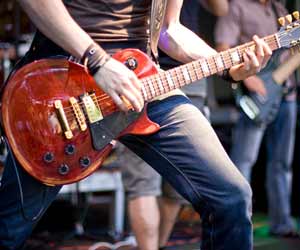 Just look at the liner notes of the latest CD you purchased or stay to watch the credits roll after any movie. It takes a small army of people to create a great product in the entertainment industry.
Film Jobs
Jobs in the Film industry consist of Writers, Directors, Executive Producers, Digital Artists, Animators, Colorists, Camera Operators, Sound Supervisors, Sound Technicians, Boom Operators, Production Managers, Stage Managers, Sound Effects Editors, Foley Artists, Re-Recording Mixers, Scouting crews, Location crews, Set Designers, Grips, Stagehands, a host of production assistants, not to mention the vast array of administrative employees that complement the large assembly of people it takes to create a major film release.
When speaking about the Film industry it only makes sense to discuss Television and Video as well. Reason being is that often the same production crews, and job opportunities, apply to both. Besides the limitations of broadcasting for Television, Cable, and Satellite, the key differences are the project timelines. When filming a major motion picture, it is common to have a vary detailed plan of who, what, and where something is being filmed, as well as, digital effects artists, editors, and post-production crews working simultaneously to meet strict deadlines. Marc Loftus, Senior Editor for Post Magazine explains, " An individual must realize that deadlines are extremely important in order for projects to meet their air dates or release dates. Because of this, sometimes the job is not the typical 9-5. They should also be creative and enjoy the artistic aspect of the business. While technical skills are important, and eye and ear for design, style and quality and equally important."
RELATED – Visit the new Reality TV Casting section to learn about this sector of television programming.
The difference in Television is that things happen much faster. The time between the creation of a piece and its airtime could be within 24 hours. This puts serious restrictions and challenges on what can realistically be created within a short period. Both face different obstacles with different expected outcomes.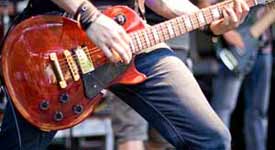 Music Industry
The music industry is always evolving. Pick up on new trends with these links below.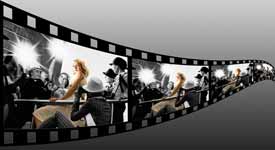 Film Industry
The film industry is growing. Learn how you can get involved with the following links.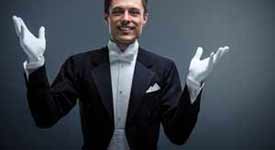 Entertainment Industry
Everyone loves to be entertained! Find out how you can get into this lucrative industry with the links below.