Movie Jobs –
Film Photography, Makeup, Costume, Props, More
Props Builder
All of the items used in a movie to solidify the believability of the movie are created by the Props builder. Because many films involve items that do not exist in reality, the Props builder with create these from scratch using various methods and building materials.
Director of Photography
Another critical job position on a film set is the DP. They are responsible for all of the lighting and visual camera angles that occur in a movie. These responsibilities are crucial to a film and creatively can and will alter the mood and vision of a script. The DP acts as the conduit for the director's vision.
First Assistant Camera Operator
Often called the Puller; this position is responsible for making sure the camera is in focus during production.
Second Assistant Camera Operator
Sometimes called the Loader; this position involves loading a film camera with film magazines between shots. They may also be in charge of loading the film magazines with the actual film stock.
Make-up Artist
The importance of the Make-up artist cannot be over-stated. Not only will they provide common make-up for traditional movie scenes, but also transform the actors into dramatic characters unlike their personal everyday appearance.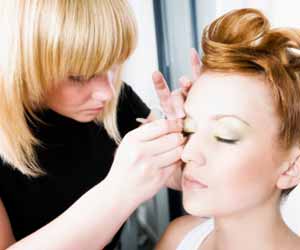 Costume Designer
This creative position involves the creation of all the clothing to be worn in a film. Understanding the affect of color, style, and fabrics, is critical to performing this job well.
Stagehands
This non-glamorous position involves serious physical labor. They often will construct, manage, and relocate film sets during a production.
Prop Stagehands
While not only managing the props inventory of a film set, they also are responsible for making sure the correct props are on set for a each scene to be shot.
Grip
Another integral film industry job yet extremely un-glamorous is the Grip. They are typically involved with the set-up and teardown of support structures of the film set.
Cruise Jobs…What? Why bring this up here?
One of the great things about JobMonkey is that we introduce people to many different, interesting industries. Quite a few of them are interrelated but not always in an obvious way. Did you know, for instance, that someone working in the film or music industry can potentially get cruise line entertainer jobs? Large cruise ships hire entertainers as well as sound and lighting engineers, show directors, costume and set designers, and so on. Learn more in JobMonkey's cruise line jobs section.