Nonprofit Executive Director Jobs
Every kind of organization has a person at the top: the chairman, the president, the CEO, the captain, the chief…the list goes on. In the world of nonprofits, the top person is usually the executive director.
What does the Executive Director do?
The job of a nonprofit Executive Director, actual roles and responsibilities can take many shapes and forms.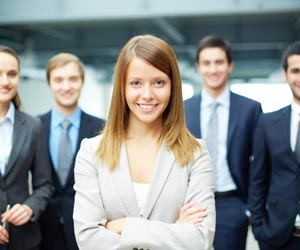 As mentioned above, the most important thing in a nonprofit executive director job is leadership. You are charged with motivating, encouraging and leading your employees in whatever activities you are performing for your community. This is no easy task, as not-for-profit organizations are often faced with limited resources, political issues and other challenges, and the executive director needs to ready, willing and able to face these challenges and push through them with the nonprofit organization.
Many executive directors of nonprofit organizations also take an active role in fundraising. For many funders, they will want to deal with the "most important person at the organization", i.e. the executive director. This means that the executive director spends much of the time having meetings with potential funders, networking and "closing the deal".
What are nonprofits looking for in an Executive Director?
Passion – The executive director job description for a nonprofit usually will not include the phrase "The ideal candidate should be passionate." But this is precisely what a nonprofit organization will want to see in their leader. People show passion in different ways, and it is important to get to know the culture of the nonprofit organization as you figure out how best to channel your passion and energy to fit the organization. However, you may also be able to use your passion for your new nonprofit organization's issue and projects to kick start your organization with new energy.
Leadership – In a nonprofit organization, leadership can mean many things for an executive director. It is often the case that a nonprofit organization will use the transition to a new executive director as a catalyst for making a larger change; the new executive director is therefore responsible for leading the organization through this change (an expansion of programs or a shift in project focus, for example). In other instances, an organization will hire a new executive director to help the organization "stay on course" with their current priorities through a more challenging financial or political climate.
Regardless of the circumstances, all nonprofit organizations need an executive director who is a strong leader, who can motivate his/her employees, who can make touch decisions, and who can inspire the community to support the organization's work.
Planning – Every nonprofit organization (or company, for that matter) has a strategic plan, or vision, or where the organization is going – whom they will serve, how they will grow, and where they will focus. Most nonprofits spend months drafting their strategic plan, and it serves as the script for organization as it moves forward. The executive director is responsible for both contributing to and carrying out this strategic plan. He or she should be skilled at problem-solving, and recognizing when or why a part of the plan needs to change or expand.
If you are considering becoming and executive director, and are searching for nonprofit executive directors jobs, remember that your main responsibility will be to be the face of your nonprofit organization. You will constantly be communicating with constituents, funders and employees, and they will look to you to effectively share the mission and vision of the organization.