Arts Related Non Profit Jobs
What is an arts non profit?
Did you know that the MOMA, Whitney, and the New York Philharmonic are all examples of not-for-profit organizations? When most people think of nonprofit organizations they picture small offices with ten-year old technology and over worked staff.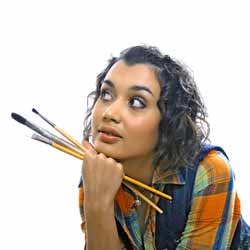 While parts of that picture might be true (but would probably be true for any organization), in the arts world, non profit organizations take on many more roles than you might think.
Arts nonprofits refer to organizations that promote artistic works and the creative process. This includes museums, symphonies, dance and theater companies, and educational arts organizations. While not every arts organization is necessarily not for profit, arts organizations can apply for and are often granted nonprofit status. Don't miss these related pages of JobMonkey:
What are examples of arts nonprofit organizations or agencies?
The Metropolitan Museum of Art in New York City is a large, multi-million dollar arts museum that houses some of the premiere works of visual art in the world. The museum receives thousands of visitors each day, and offers tours both for adults and for children through its education department. ArtShare is community art initiative in Los Angeles that offers space and encouragement to underserved communities in order to help with revitalization efforts. The Society for the Arts in Chicago works to promote cultural understanding between the United States and Europe, hosting film and arts festivals for society members and the public.
What are arts nonprofit jobs?
You don't have to be an artist to work at an arts nonprofit. There are many ways to get involved in arts nonprofit agencies and organizations for those interested in cultural and artistic exchange within the community.
Arts managers are at the top of the proverbial "food chain" at arts nonprofit organization. They are the executive directors and programs directors for arts and cultural institutions. They supervise Assistant Managers, Program Associates and Program Assistants who work together to secure funding and provide services.
Arts educators work directly with children and adults (often as part of an educational initiative of a larger institution) to begin encouraging creative pursuits and ongoing education in the arts. Arts education activities can include painting and sculpting, theater, museum tours and visits to other cultural institutions.
Arts Historians work with Curators and other managers to find and restore artistic works, usually for display in museums and galleries. Historians usually have a doctorate in art history, and can also work as arts professors.
For more information about Nonprofit Arts Jobs, please see the Nonprofit Arts Jobs Profile.