Human Services Organizations
What is a Human Services Nonprofit?
A human services (also know as social services) nonprofit is any nonprofit organization that serves that serves people with their projects and programs. This can be anything from group homes for people with substance abuse problems to foster care agencies. Most organizations are either funded by or affiliated with (through referrals, for example) with local, state and national government human services agencies.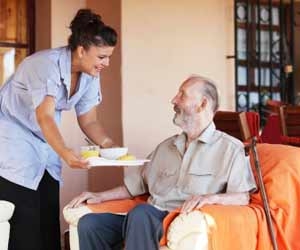 What are some examples of human services nonprofit agencies and organizations?
There are many human and social services nonprofit organizations in the United States, and throughout the world. The Salvation Army is a large, national social and human service organization that offers disaster relief, drug and alcohol rehabilitation, and youth and adult camping activities. The Coalition for the Homeless based in New York City offers housing, food programs, eviction prevention and advocacy for those living in poverty and homeless in NYC. The Family Service Agency of San Francisco offers programs to at-risk children, adults and seniors living in San Francisco. This includes counseling, medical assessments and referrals and housing services.
In addition to nonprofit human services organizations, there are a number of national associations, which oversee and connect human services agencies. The American Public Human Services Organization (APHSA) works to develop practices and procedures for people and nonprofit organizations working in human services. They also work with Congress, the media and the general public to educate them about the best social policies to help human services organizations best do their jobs. They also host a comprehensive job bank on their website for jobseekers. The National Organization for Human Services serves as a support to existing human and social services offering professional development opportunities to human service workers, assisting with communication strategies, and helping to promote financial stability.
What are human services nonprofit jobs?
Human and social services workers and assistants work with any organization that requires skills at working and communicating with people who are in need of services.
Residential or Institutional Care Workers are those that work directly with people who are living in some sort of assisted or supervised care facility (like a nursing home or halfway house). These residential workers work with Home care aides, Institutional and Residential Counselors and Case Workers to offer complete services.
Crisis Interventional Workers work with people and families in crisis situations who are in need of emergence or immediate care. They work with Intake Specialists, Case Managers and Mental Health or Family Counselors to determine what is necessary to get out of the crisis situation.
Community Outreach Workers work within the community to bring information about programs to those that may need them, but are not aware of them. They work with Community Organizers, Community Action Workers and Project Managers to make sure that programs are really meeting the needs of the people for which they are intended, and that they are fully accessible.
These are just some of the types of human services jobs that are available. If you are interested in working with people, and are great a communicating with individuals who might have a disability or other impairment, start searching for a job in human services. There are so many ways that you can get involved, and you will surely be able to find a job that fits your passion and skill set.