Sports Journalism Jobs: Sports Websites and Online Sports Publications
The Internet connects people around the world like no other communication medium; it's a great resource for sports journalists and it is also providing great publishing opportunities.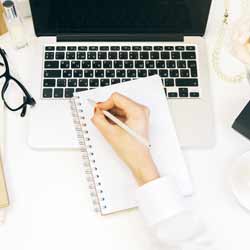 Just as many people consider "high technology" to mean "computer-related" (which is a very small part of what "high technology" is), the term "new media" is often used to describe any electronic publication. Whatever you call it, Internet publication is no longer new. Websites, online magazines, email newsletters and sports blogs are forms of publication. The copyright to their content belongs to the writer, publisher or someone they've authorized.
As a sports journalist, you have a huge and expanding source of markets and sports writing jobs online. Most sports magazines have complimentary online web presences: ESPN, The Sporting News, and so forth. Additionally, there are several large 'team network' portals such as Scout.com, which is owned by Fox Sports Interactive, and Rivals.com. It is a well-known fact that many of the independent team publishers are seeking sports writers. While the pay may not always be tremendous, there are perks and these jobs are resume builders. Additionally, many official sports associations, professional teams, colleges, and leagues have full-time writers on staff.
What does it take to land a job with the National Collegiate Athletic Association (NCAA)? They are an example of a large, prestigious and active organization that maintains a great website presence. The NCAA has entry-level jobs at the national headquarters. "Staff Support positions are responsible for assisting many levels of administrators with all administrative duties and projects. We are looking for self-starters with a high level of professionalism, able to work with limited supervision and prioritize multiple responsibilities." This is what it takes to qualify for a Staff Support position:
High School Diploma
Some education, experience or combination amounting to three years
Excellent communication skills – written and verbal
Organization
Typing at 50 words per minute accurately
Leadership skills
Interpersonal skills
Computer skills
Those are pretty basic skills. The NCAA has about seven people working on editorial and news related activities.
Compare that to the staff of the online version of Sports Illustrated, SI.com. This company is part of Time Warner, a huge media conglomerate. The website is home to both Sports Illustrated and CNN Sports online. This is not the print magazine staff, the list below is the SI.com Staff only: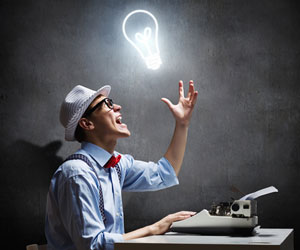 EDITORIAL
Managing Editor
Assistant Managing Editor
Supervising Producer
Coordinating Producer
Senior Producer (4)
Senior Editor
Associate Editor
Producer (7)
Associate Producer (6)
Senior Writer (5)
Design Director
Design Manager
Designer
Senior Project Manager
Project Manager
Webmaster
Photo Editor (2)
Production Editor
Of course, there's also ESPN's website. "There are lots of us, we all speak sports, and we've found a place to play," say sports entertainment professionals at ESPN. Here's a position recently posted to their website:
ESPN.com team: General Editor, Page 2.

Page 2 is a section of the website for opinion columns, feature stories and sports funny stuff. As General Editor you can write some of it; commentary, humor and regular features. You'll also have some management responsibility with staff and freelance writers, editing and publishing to the website, of course, and planning assignments and projects along with all the other players. Your writing will include columns, headlines, subheads and teasers. Your editing involves planning where stories go. You have to get photos from contributors, staff, Associated Press, Getty Images and WireImage (not to mention Paparazzi), edit them and incorporate them in the layout.

To get into this job, you need about three to five years of sports journalism experience in both writing and editing. You know what's cool, and you know the tastes of the ESPN audience. You have news and journalism experience, but you're not "locked into" newspaper publishing. Basic understanding of web publishing is good, but your real strengths should be in English grammar, organization, Internet research, and especially sports-athletes-coaches-leagues and all. Along with experience, you'd better have a Bachelor's or Master's degree in Journalism or some field of Communications.
NBC Sports is another major online media company that's been looking for creative people to fill Coordinating Producer, Managing Editor, Sports Producer jobs, and Newsdesk Manager positions. Here's a sample of one, which you can locate by searching under "NBC Universal jobs" on this website, https://www.ge.com/careers [Yes, the "ge" in "gecareers" is General Electric, which owns 80% of NBC Universal.]
The part: Newsdesk Manager
The venue: NBC Universal Digital Media
The place: Stamford, New York
Your mission: Report to the Coordinating Producer, Digital Media/NBC Sports.com. Manage Newsdesk for re-launch of NBCSports.com and "multiple emerging distribution platforms."

This is a 24/7 operation, and you have more than a dozen editors and producers working under you, along with copy editing staff. You have to hire people for the staff, plan the coverage of sports news and events, set up training, and get everything and everybody together for the website launch. You're also the newsdesk editor, with newswires to cover, content to manage, witty headlines to write, photos to put captions on; all that editor stuff. Expect to work nights and weekends, by the way.

Along with your vast knowledge of sports, you need at least three years of sports editorial management for this job. Working well under pressure , meeting deadlines and multi-tasking are just part of your normal day. If you can capture visitors and keep them moving through a website, you can do well here.
Although this is not a specialized job bank more than being for writers and editors, it has some interesting opportunities. This is a listing for an online sports journalist.
Writers Write – The Write Jobs
Online Sports Producer for The Arizona Republic (azcentral.com), a Gannett Media newspaper:
This job involves creating and producing content, and maintaining the website during the day, including sports news from The Arizona Republic newspaper in Phoenix, KPNX-TV, the state's newspapers and TV news and wire services.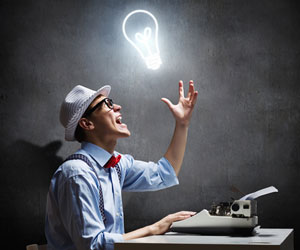 This is publishing of articles, photos, polls, audio-visual and interactive content online. A Bachelor's Degree is a basic requirement; or four years of training and experience. What else? The usual: "The ideal candidate has extensive experience in online publishing, is well-versed in sports story lines and comfortable working in a fast-paced, breaking news environment. Though part of a team, the producer must be an independent, self-reliant worker who is a natural at multitasking, is a problem-solver by nature and is capable of producing original work as well as preparing the work of others for the Web site. The producer must be focused on the end-user experience. Must be able to work nights and weekends as well as perform well under the pressure of multiple deadlines and assignments."
Mediabistro.com has run a salary survey of media people across the USA. For people who work in online media, salaries run from $45,000 to $80,000 per year. You can get reports on regions of the country, and break out the salaries for specific jobs such as writing and editing on the site. They're located at www.mediabistro.com.