What do you do for fun? Everyone finds enjoyment in life by doing different things. The best way to think about "fun" is to think about what brings a smile to your face. So what makes you smile? Hopefully you can think of lots of things!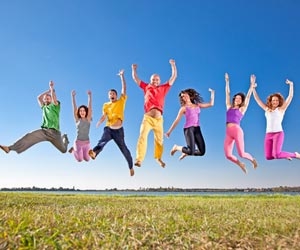 In a way, fun is hardwired into our personalities. Some people enjoy surfing, while others enjoy knitting, shopping, video games, or music. There are millions of fun things to do in life. It's up to you to find out your favorite ways to spend your free time and then figure out how you can make money doing what you love.
7 Simple Steps To Land Your Dream Job
Most people never associate the words "fun" and "work" together. It's a bit strange because when we spend such a huge chunk of our lives at "work" shouldn't we also enjoy our jobs? When you can enjoy both, you'll find that you can get paid to play and that makes your job one of the most fun jobs in the world.
Since most people do not associate "fun" and "work", let's shine the spotlight on a handful of jobs that might just qualify as the most fun jobs in the world:
Toy Designer
And the list goes on…
As you can see there are plenty of fun options to choose from. These jobs may not be your traditional jobs, but they certainly qualify as "fun." Now is the time to focus your job search on jobs that pay you to do things that make you happy. Are you ready to do that?
Now bear in mind that working one of these jobs isn't always fun and games. Just like any job, these careers will have ups and downs. Getting frustrated in the job setting is a natural thing. But when you have a job that makes you smile, you'll find that you're a happier person all around. Work won't feel like a drag and you'll get paid to do what you enjoy. It's important to set yourself up for success, so find a job you love in a place you love with people you love. That's the recipe to follow if you want to love life.
We highly encourage you to focus your job search on the most fun jobs in the world. When you land one of these gigs, you'll be happier than ever before. Start your job search on the JobMonkey JobCenter today. Best of luck!