Evaluating Nursing Job Offers
So now you've aced the interview for your prospective RN job and gotten a job offers. How did you pick the best job? There are many factors to take into account, but the process of comparing job offers is a simple one if you have clear idea of what's most important to you.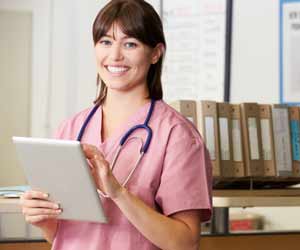 Things to consider include:
Salary
Health Care Benefits
Think about: How much does the plan cover? How much are nurses required to pay into the plan? Are dependents included, and at what cost? Are vision, mental health and dental included?
Vacation Time
Think about: How much time is given? Do nursing staff begin to accrue time immediately and what is the procedure for using vacation time? In facilities that need 24 hour coverage and vacation time is decided by seniority, it might be a while before you are able to take a vacation at a highly desired time.
Sick Time
Think about: How much time is given? Do employees begin to accrue sick time right away? What provisions are made for long or short term disability?
Tuition Reimbursement
Think about: How much reimbursement will be given and within what time frame? What kind of grade point average is required? And will the facility provide up front money or do you have to lay out the cash (ouch!) and get reimbursed at the end of the semester?
Compatibility of Schedule with other Responsibilities
Think about: Will you have to rotate shifts? How many weekends and holidays are nurses required to work? Is there a reasonable procedure for changing shifts if your responsibilities change?
Physical Location
Think about: proximity to home, public transportation, and other important locations such as kids' schools and church or recreational facilities.
Patient Population
Think about: If you have no patience for people with addictions, a hospital that draws many patients struggling with heroin is not the place for you. Don't like hovering "helicopter" parents? Turn down that job as a school nurse in an expensive private school.
Training/Precepting Programs
Think about: How long is orientation? How are preceptors chosen? How committed to precepting new grads is this institution?
As you can see, there are a lot of things to consider. A nursing job with a good base salary, benefits, and a $2,500 sign-on bonus is not a bargain if it is located 75 miles from your house and you have to travel by car, bus, donkey and ferry to get to work each morning. An RN job that combines a much less impressive salary with a moderate commute and an excellent training and preceptorship program might be a golden opportunity if you are supporting only yourself.
One factor that makes the comparison even trickier is the ubiquitous sign on bonus. Of course "sign-on bonuses" are not bonuses just for "signing on." Facilities usually give a percentage of the bonus after completing the initial nurse orientation program, another percentage 6 to 12 months later, and the last bit after the nurse has completed at least 15 months at the facility. Receiving the bonus depends on completing the agreed-on time of service.
Good luck in your nursing job search! There are lots of opportunities because … quite simply … there just aren't enough trained nurses to fill all the jobs.