Preparing to Work Abroad
It's important to get organized before leaving home for work abroad opportunities. Once you're abroad, things get more complicated: paperwork will be a pain, equipment will be expensive, and events will be unexpected. Getting as many ducks in a row as possible pre-departure makes life dramatically easier and less stressful. It will also keep your worried mother off your back and boost your overall aplomb – in a few steps, you're ready to go.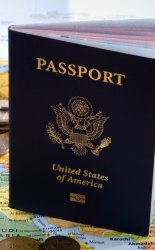 1. Travel insurance. Some programs provide it, some promote a particular carrier, and sometimes you're on your own. There are innumerable providers, so again, do your research and find the policy that best fits your situation. Don't scrimp on this. It's an absolute necessity.
2. Documents. Ensure your passport is current and in good condition, with plenty of blank pages for all your globe-trotting. Some extra passport-sized photos usually come in handy at some point, too. Make photocopies of everything: passport, insurance policy, credit cards, driver's license, airline ticket, rail pass, bank statement, and anything else that seems relevant. Leave one set at home with parents or friends, and bring at least one set with you. It's also a good idea to prepare a resume. Keep it simple and direct (your potential job probably isn't with corporate America) and make several copies. Letters of reference and recommendation will be helpful as well for finding work or securing an apartment.
3. Travel Gear. A good backpack is the traveler's best friend. Resist the urge to save money, get the best one that you can afford, and make sure you try it on beforehand- your back will thank you profusely.
If you intend to settle down quickly, a sleeping bag probably isn't necessary (and many hostels ban them anyway,) but a sheet sewn into a sleep sack is a lightweight way to save money on bedding. In general, pack lightly. Channel the old backpacker's adage: lay out everything you need, then take half of it. Just don't forget a decent raincoat, a layer of wool, something dressy, sturdy shoes, and the indispensable shower sandals. Stock up on prescription meds and contact lenses, too, as medical matters can get tricky away from home.
4. Trip Planning. Be sure to do your travel planning. Pick up several travel guides with information about your destination(s). Also, research discount airfares, cheap hotels, and in-country transportation.
4. Research. Before you go, spend some time exploring your resources. Working abroad is an increasingly common path, and its popularity is well reflected in the media. The more you know about your future home and travel in general, the more comfortable you will be. Check out our work abroad links page for several helpful sites that inform and inspire.