Overseas Employment Options
While you don't need to pinpoint the exact restaurant where you want to bartend, it's worth your while to check out the various paths to making a living. The most important point here is level of structure. Some travelers prefer every detail to be sorted in advance, while others show up on foreign soil armed solely with their visas and crumpled resumes.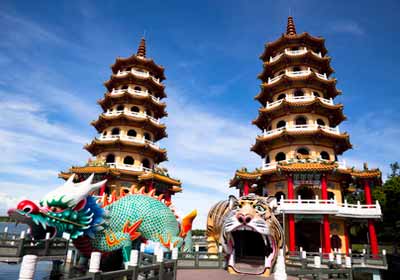 Volunteer programs provide organization to their participants while helping local communities. In addition to the satisfaction of building homes, saving sea turtles or mentoring children, you will have a built-in network for friendship and support. The program usually provides accommodation, meals and transport. This makes your life simpler, but also more controlled; schedules and budgets tend to be tight, so personal whims and fancies may go unanswered. Of course, volunteering also means you don't get paid. In fact, you usually pay the program, but again, all your needs are taken care of and you're making the world a better place.
Teaching English Abroad is a great way to use a skill you already have: your native language. There is a big demand for people who can teach ESL effectively. The positions typically pay well, and some include room and board in addition to your salary. Programs exist for almost any country imaginable and often organize all the specifics. Alternately, show up in any big city and look up local ESL schools. Chances are they need teachers, and you'll fit the bill perfectly. This American in Madrid had a typically positive experience:
"English teachers are in high demand. I found a job in about 3 days and, through the Madrid classifieds, found a wonderful flat with wonderful Españoles. I knew there were a ton of language schools, so it wasn't necessary to find a program with a normal boss, schedule, fixed pay, etc. Being a freelance English teacher probably gives me the most freedom I'll ever have in a job!"
In addition to paying positions there are volunteer teaching jobs abroad, as well.
Au Pair Agencies match international caretakers with families in need of home help. Although guys are usually out of luck, being an au pair can be a great way to immerse yourself in a culture, get to know a family, and save some money. Agencies frequently cover visa and travel costs, and some provide benefits such as paid vacations or language classes. Conditions do vary greatly in terms of accommodation, flexibility and pay, however, so it's a good idea to explore all your options and establish a clear sense of mutual expectations before arrival.
International Internships allow participants to gain real-world experience or academic credit while traveling the world. Experiences range from fully organized eco-cultural programs to personally lining up a job, and the finances vary accordingly. Some charge hefty fees, while some operate like any other job – get there, go to work and get paid. Like other programs, internships carry the assurance that you have work and contacts in the country before you arrive, and can be an excellent way to combine your career path with your desire to travel. If you're interested in international work long-term, an internship also makes a perfect first step and shows future employers that you're not afraid to take the leap.
Work Abroad Programs assist in the preliminary process of going overseas and offer general assistance while abroad. Their fee generally includes acquiring a work visa or permit, advice towards discounted airfare and/or insurance, your first few nights of accommodation, an introductory program, job and message boards, social events and emergency contacts. These resources alleviate much of the initial stress and can be a great way to meet people and find work. However, while the support system is reassuring, experienced travelers may not need the extra boost that such programs provide. One Welsh participant describes her Camp America experience:
"I went through a company called CampAmerica who sorted everything out. I did need a visa and it was specifically for the summer camp job and was only for a limited number of months… the company arranged it all. They also sorted out flights and which camp you went to. The camp then rang me to interview me/ suss me out. It was all very easy, and it was an awesome summer! Florida for an entire summer rocked!"
DIY. Despite popular belief, it is entirely possible to arrange your journey yourself. The visa or permit is the trickiest part, but even that involves a simple call to the embassy or perusal of the government's website to find out their requirements. Reasonable discount airfares are just as easy if you know where to look, and you'll find the choices for accommodation and work increase exponentially when you're actually in your desired location. Doing it yourself does have its drawbacks, however. You're out on a limb without back-up, which can be scary if things go wrong, and you have no guarantees of a paycheck or a pub meet.