Finding a Flat
One of the biggest stresses of packing your bags and moving abroad?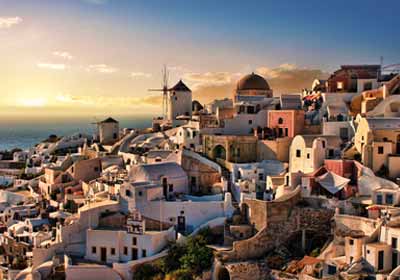 Finding a place to live! Here's some advice: Get thee to a convenience store, and pick up the local paper. The classified ads are your best bet for finding your home away from home, and will at the very least give you an idea of the going rates for rent in various areas. Once you've nailed down accommodations, your work abroad experience will go more smoothly.
In bigger cities, similar ads may also be found online on newspaper or community sites. Notice boards in hostels, coffee shops and travel centers are another good option, as they're geared towards fellow travelers looking to save money and shack up short term.
Renting a room in a larger apartment or house is almost always more economical than finding your own place. Single rooms are frequently advertised, or you could team up with new friends and find a larger space to rent together. It's rarely necessary to go through an agent; someone's always got an empty room somewhere, and those real estate fees could be put to far better use.
The flat finding process does take some cash, however. You will typically be asked for at least one week's rent as a deposit or bond, and potentially the first and last weeks' payments as well. Don't let it phase you- take good care of the place, and think of it as an untouchable savings account. Make sure to ask about the extras: Are utilities included?
How much do they average per month? Is parking available? Are pets and/or smoking allowed inside? The details can make or break your living situation, so know the score before you sign a lease.
If you'll possibly be teaching English overseas, then be sure to look at the pages on short-term and long-term accommodations in China, Japan, Taiwan, South Korea, etc. We provide lots of useful housing information. For instance, click the following link if you'll be needing accommodations in Japan.