Do you strive to have the best job in the world? Of course you do. So what are the best jobs of 2017? These are the jobs where you need to focus your job search.
Luckily, we stumbled upon the US News Best Jobs Rankings for 2017. This is interesting information for any job seeker or professional. US News rank all sorts of jobs in a variety of industries and categories.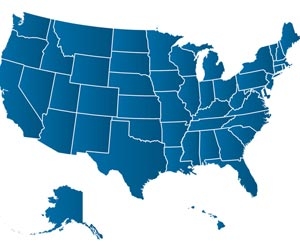 The jobs featured in the Best Jobs exist in every state across the United States. Find the right job for you and then focus your job search in the best places to find a job. With the right job search strategies in place you'll set yourself up for long term success.
Below you'll discover the 3 best jobs in 15 different categories and industries. For the full ranking lists, you'll need to visit the US News site:
The 100 Best Jobs
Physician Assistant
Best Paying Jobs
Statistician
Computer Systems Analyst
Best Health Care Jobs
Physician Assistant
Best Technology Jobs
Computer Systems Analyst
IT Manager
Best Business Jobs
Statistician
Mathematician
Financial Advisor
Best Social Services Jobs
Marriage and Family Therapist
Best Construction Jobs
Electrician
Plumber
Best Creative And Media Jobs
Public Relations Specialist
Technical Writer
Best Education Jobs
High School Teacher
Elementary School Teacher
Middle School teacher
Best Engineering Jobs
Mechanical Engineer
Best Health Care Support Jobs
Occupational Therapy Assistant
Best Maintenance And Repair Jobs
Maintenance and Repair Worker
Medical Equipment Repairer
Best Sales and Marketing Jobs
Insurance Sales Agent
Sales Manager
Best Science Jobs
Industrial Psychologist
Epidemiologist/Medical Scientist
US News ranked all of the jobs on their list based on a variety of factors including median salary, employment rate, 10-year growth volume, 10-year growth percentage, future job prospects, stress levels, and work life balance. These are all things you need to think about when choosing the right job for you. Stop by US News to learn more about their ranking methodology.
Use this information to your advantage so that you can kickstart your job search this year. Visit JobMonkey.com to research the best jobs of 2017 or head to the JobMonkey JobCenter to start your job search.
See Also: Discover The Best Jobs Of 2016