Are you a working parent? Then you know how hard it is to strike a balance between your professional life and your family life. Being a parent and having a career are both full time jobs that require your constant attention. If you feel like the traditional 9-to-5 job is taking a toll on your role as a parent, it's time to explore different job options. What jobs do you think made our list of the best jobs for working parents?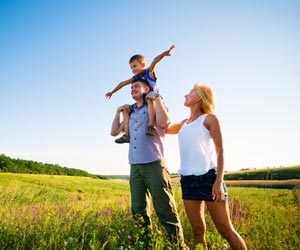 We all desire flexibility in our lives. Finding a flexible job allows you to devote the proper amount of time to both your job and your child. This is extremely important to any working parent who wants to make a positive impact and play an influential role in their child's life.
Top 25 Jobs For Work Life Balance
Juggling work and family life is no easy task – and don't let anyone tell you otherwise. In order to find the work-life balance that you need, you must make the conscious decision to find the right job for your situation. If you don't know where to begin, the following list can help get the gears turning so that you can find the best job for you.
Below you will find a selection of some of the best jobs for working parents:
Healthcare Consultant
Accountant
Teacher's Aide
Do any of these jobs sound ideal to you? We strongly encourage you to research these jobs to discover what a "day in the life" of each job is really like. Find out if these jobs can meet your demands for pay, flexibility, freedom, etc.
Choose A Lifestyle, Find A Job To Match
No job is perfect, but these jobs are certainly a game changer when it comes to finding a work life balance that gives you the time and energy to focus on both your job and your family.
Family is forever. Make your family a priority in your life. You'll be glad that you did.