An Australian Teaching English to Greeks
Rose is from Australia. She followed her boyfriend to Greece and settled down on a Greek island. After two years at a local school, she became partners with the owner and she is now running her own school in another district.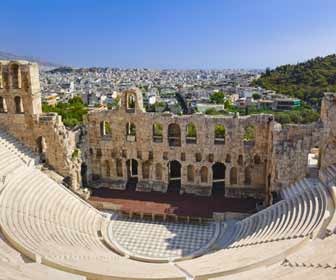 "I am amazed at how easily I was able to find a teaching job in Greece. My first interview was with a lady who owned a school on one of the Ionian islands. She offered me a post there and I would have accepted it if my partner had agreed. Actually, we lived in a village 40 kilometers away from the town center and I wouldn't be able to travel every day back and forth. It wasn't convenient for me so I declined this job. After searching the area we lived in I spotted a small school and I visited them. I got a job straight away! I couldn't believe it!
I had to teach small groups of young kids, ages ranging from 5 to 16, and they were quite noisy at first. You know, Greek kids are very energetic, especially those who live in the villages, and they don't study much. I had to invent ways to make them concentrate on lessons and learn. Eventually, I got a lot of help from the school owner, who was a nice old lady, and after some time everything was fine. One day my boss suggested we set up a second school in town and proposed me to run it. This time I had to move into town, so my partner and I found a flat and started the new business. I have not regretted my decision. I am still there, teaching my own students and I enjoy it."