Accommodations in Greece
In Greece it is not difficult to find accommodation since most of the country's income comes from tourism. Therefore, there are numerous flats to rent or even buy, and stay for a short time or for good. The cost of renting a decent apartment depends on where you choose to live.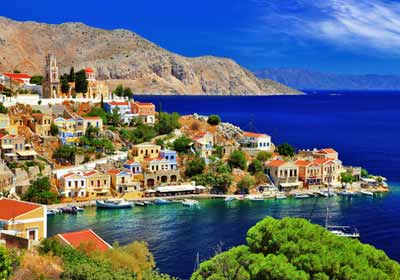 Big cities like Athens and Thessalonica offer greater choice of accommodation and pricing. For example, a flat in Athens might be had for only 300 euros a month, but double this price if the flat is in an expensive area. In Corfu, which is a popular island in the summer, you can find a two-roomed flat for 300 euros a month, but the same space may cost you €400 if the flat is in the Avenue or near the main town square. If you choose to live in a village, the rent will be is much lower and the house probably bigger. Some old flats and houses are especially inexpensive, but you should be aware that this may be because they do not have central heating. Check this out when you see an especially cheap rental.
If you are alone in Greece and you want to make friends fast and be part of a family, then another option is to rent a single room in a family house. There are families who rent a spare room or two to students or teachers for the whole academic year. Some owners rent a studio next to their home. Some landlords are really nice and treat their tenants like members of family. There are also some hotels that rent rooms in winter. But bear in mind that you won't have the facilities of a flat since in a hotel you get only a bedroom and you have to eat out.
To find accommodation, get the local papers, ask the people in corner shops or kiosks or contact a Real Estate agency.
The latter is the easiest way to find a place fast but it will cost you half of the rent of a month. If you contact a Real Estate agency, ask them in advance about their fee because some of them may charge you more. If you want to search on your own try some online sites such as Craigslist (Greece) where you can find real estate for rent or for sale. If you are not in a hurry, you can also place an ad there or at a local paper, or even leave a note with your request and your phone number at a public place such as the post office, the port or a kiosk.