Internships with Goldman Sachs
Goldman Sachs is a company involved in a number of enterprises, including investment banking, investment management, and securities services. The company has been in business since 1869 and its headquarters is located in Lower Manhattan, in New York City.>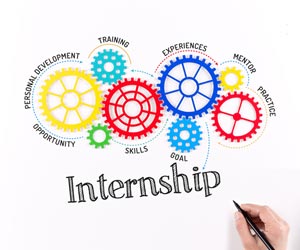 In 2016, Goldman Sachs hired 2,900 summer interns globally. Summer analyst reportedly make over $5,000 per month, making this an attractive opportunity for college and university students.
Potential interns with Goldman Sachs are not required to have a background in finance to be considered for an opportunity with the company. An interest in financial matters and high level of academic achievement will make an individual a good candidate for an internship. Other internship opportunities offered are three, six, or 12 months in length. Shorter terms lasting for one or two weeks are available to students who are on breaks from their studies during the school year.
Goldman Sachs hires interns for 10-week summer programs that give students the chance to work alongside permanent employees. People enrolled in a college or university undergraduate program or those enrolled in an MBA or graduate school program are invited to apply to the company for consideration.
New interns attend a one-day orientation session where they get an overview of the entire operation. The next three or four days are spent undergoing training for the division where the intern will be working.
As the intern works through the summer session, he or she is involved in a number of learning series that include topics related to the entire firm, as well as those focusing on specific divisions within the company.
People who are hired for internship opportunities at Goldman Sachs are not expected to go it alone. Each intern hired is matched with a "buddy" who is available to answer questions and ensure that the intern has everything they need to perform their duties. All "buddies" are experienced analysts or associates with the firm.
How to Apply for an Internship at Goldman Sachs
Information about applying for an internship at Goldman Sachs is posted on the company website. The process is quite detailed and people who are interested in these opportunities should review the site in detail before filling out their application form and submitting it to the company.